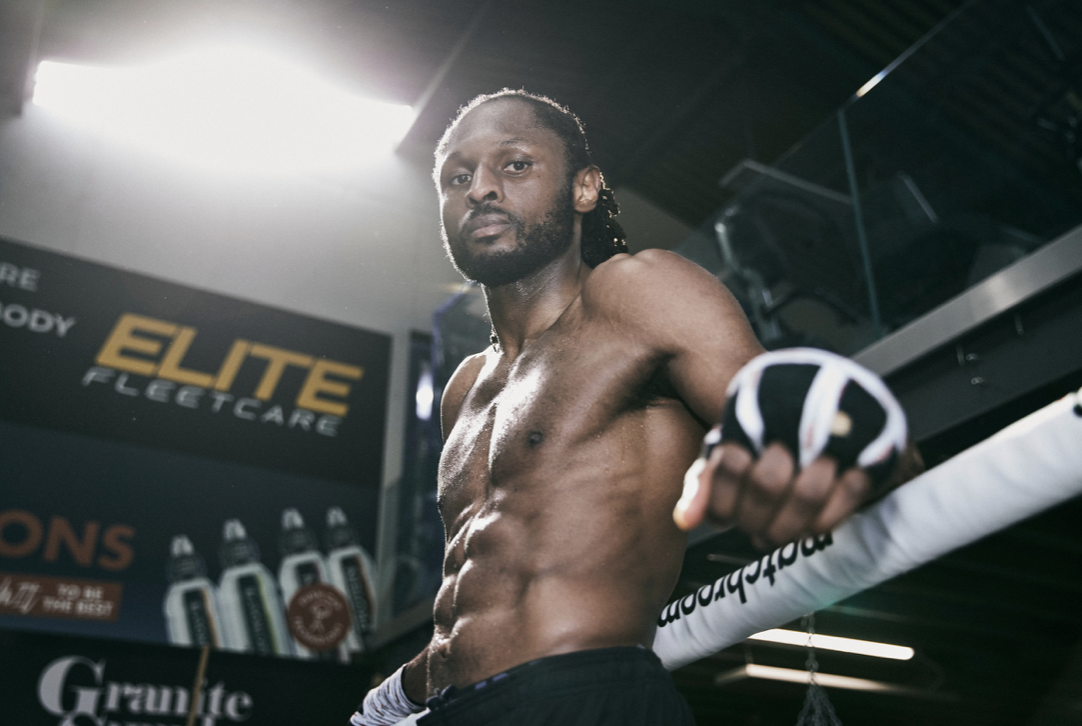 RICHARDS: I'VE JUMPED INTO DEEP WATERS AND PROVED MYSELF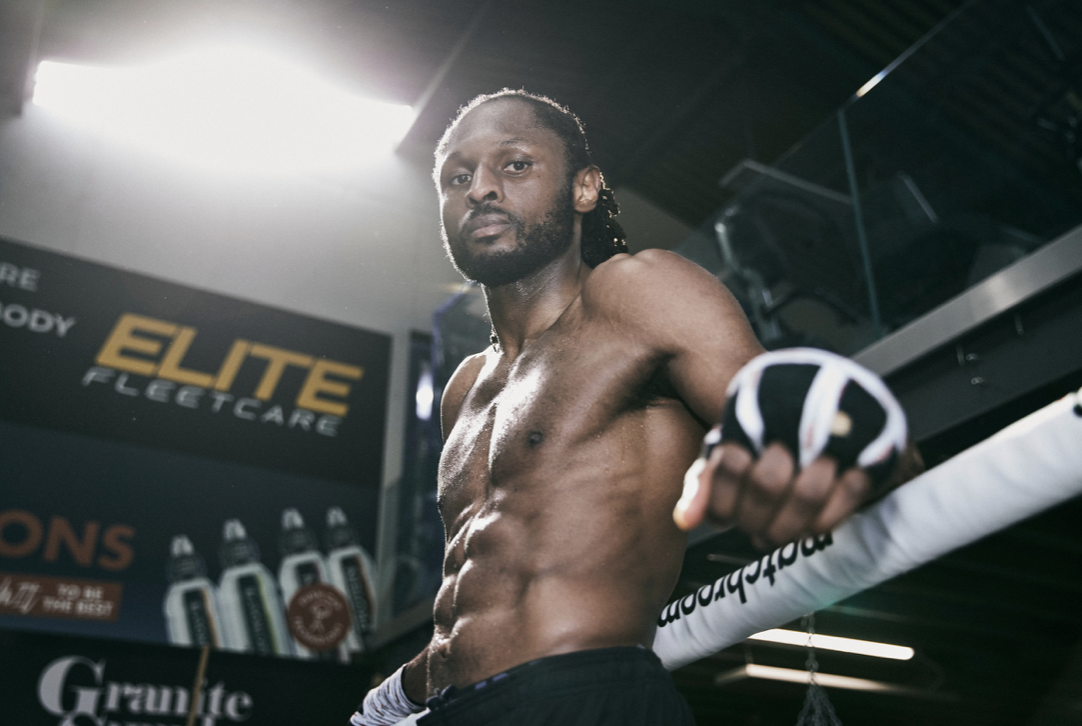 'Spider' targets 2nd World title shot
Craig Richards believes he will prove he is the best Light-Heavyweight in Britain – and book himself a well-earned second shot at World title honours with a London derby win over Joshua Buatsi at The O2 this Saturday May 21, shown live worldwide on DAZN(excluding New Zealand and Australia).
Richards (17-2-1, 10 KOs) is hunting down another crack at the WBA belt that he's already boxed for, and he bounced back from a slender defeat to champion Dmitry Bivol a year ago by stopping Marek Matyja in this arena in October to land the vacant WBA International belt.
'Spider' knows that while he's boxed for a World title, this could be as big a night as that event, with his fellow South Londoner touted as a World Champion in waiting since turning pro with Eddie Hearn after landing Olympic bronze in 2016.
Richards concedes that his opposite number has the pedigree, but he feels he's done the harder yards in the paid ranks to date, and that will be the difference on the night.
"It's an exciting fight," said Richards. "He's been talked about as being 'the guy' in the division but I believe I've earned my place as 'the guy' in the division. People base that for him off speculation and for me off my wins, the talking is over now, and we'll see who is number one.
"He did well as an amateur around the world and in the Olympics, you can't argue with that. Are those skills transferable to the pros? He was tipped to be one of the fighters from that crop of Olympians to do big things. As a professional I've jumped into deep waters and proved myself, I've been the underdog time and time again.
"We're yet to see that from Josh, there hasn't been a fight he's been in that anyone has said, 'this is a 50-50 fight, I think Josh could lose this fight'. Talking about who has the better CV, he's unbeaten but I've had the hard fights. He's had that amateur pedigree and has been guided into a safer journey. He's earned that right of course, but with me I have had to jump in, sink or swim, and he's played it safe, but the safety cap is off now."
Wins over domestic foes Shakan Pitters and Jake Ball shine on Richards' resume, but recent events make his loss against Bivol stand out for different reasons. The Crystal Palace man gave the long reigning champion the stiffest examination of his tenure at the top when they met in Manchester, with the champion retaining the belt on points, but only by one and two rounds on two of the cards.
Bivol is now a major player on the world stage having successfully defended his title earlier this month in a stunning display against Canelo Alvarez in Las Vegas – a performance that has shone a new light on Richards' own effort against the unbeaten WBA ruler.
"If you see the performance I put in against Bivol against the performance Canelo put in, our fight was closer," said Richards. "If I had started a bit quicker, I could have won the fight and I gave him problems. I had to go through negative commentary, people pushing this agenda that 'Bivol had an off-night'. Every time I beat someone, they have an off night. How come it can't be that I am good, and I am making these fighters look not as good as people say because of my skill?
"Bivol said of me, that my IQ was good, it was a thinking fight and that I was setting traps for him and was reading what I was going to do. He even said to Eddie afterwards backstage, 'where the f*** did you find this guy?' He was impressed with me and said I was good. We both knew the fight was close and he got the nod, but he knew I did well.
"Saturday is what matters – getting credit now or then it doesn't really change anything. If I don't go and perform, everything I've done is dead and buried. I've dealt with a lot of negatives around my performances and my career, I think that the my Bivol performance and then his win over Canelo is going to increase the attention and that people will see I gave him a harder fight and that might change people's opinions of May 21.
"Joshua believes in himself, and he just wants to execute the plan in his head, he won't be thinking of me, and Bivol won't change that. I've been the underdog many times and it never bothers me; it doesn't change the outcome for me – you still have to do the work in there."
Buatsi vs. Richards tops a huge night of action in London, Northampton's WBC and IBF Super-Lightweight World Champion Chantelle Cameron (15-0, 8 KOs) defends her crowns against Argentina's former World Champion Victoria Noelia Bustos (23-6) as she waits for a date for her huge Undisputed clash with WBA and WBO ruler Kali Reis.
Big hitting Croat Alen 'The Savage' Babic (10-0, 10 KOs) will look to keep his destructive knockout streak going when he takes on Poland's Adam Balski (16-1, 9 KOs) for the vacant WBC Silver Bridgerweight Title.
Liverpool's Robbie Davies Jr (22-3, 15 KOs) aims to build on his impressive stoppage win over Henry Lundy back in December when he puts his WBA Continental Super-Lightweight Title on the line against another American Javier Molina (22-4, 9 KOs).
Catford's Ellie Scotney (4-0) was made to work hard as she battled past Jorgelina Guanini to earn the WBA Intercontinental Super-Bantamweight crown at the famous Alexandra Palace in February – she puts that belt on the line against Argentina's former World Champion Maria Roman (16-6-1).
Elsewhere on the card there's action for Takeley Light-Heavyweight youngster 'The Gentleman' John Hedges (5-0, 1 KO), former Team GB Olympian turned Cruiserweight prospect Cheavon Clarke (1-0, 1 KO), Alnwick Welterweight Cyrus Pattinson (3-0, 1 KO) and London Super-Lightweight talent Shiloh 'Sugar Shy' Defreitas (3-0, 2 KOs).
Remaining tickets for Buatsi vs. Richards are available to purchase from StubHub (https://link.edgepilot.com/s/1b18f595/00iVtrRi3UuirTGWdyVIpg?u=http://www.stubhub.co.uk/).