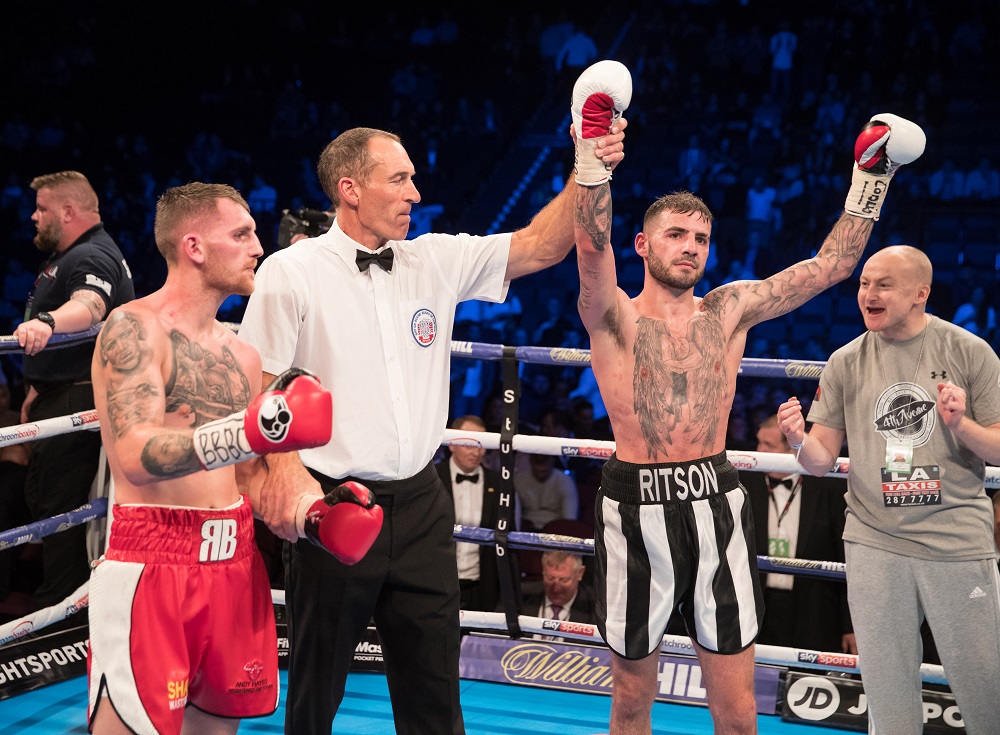 News
Ritson Signs Promotional Deal With Matchroom Boxing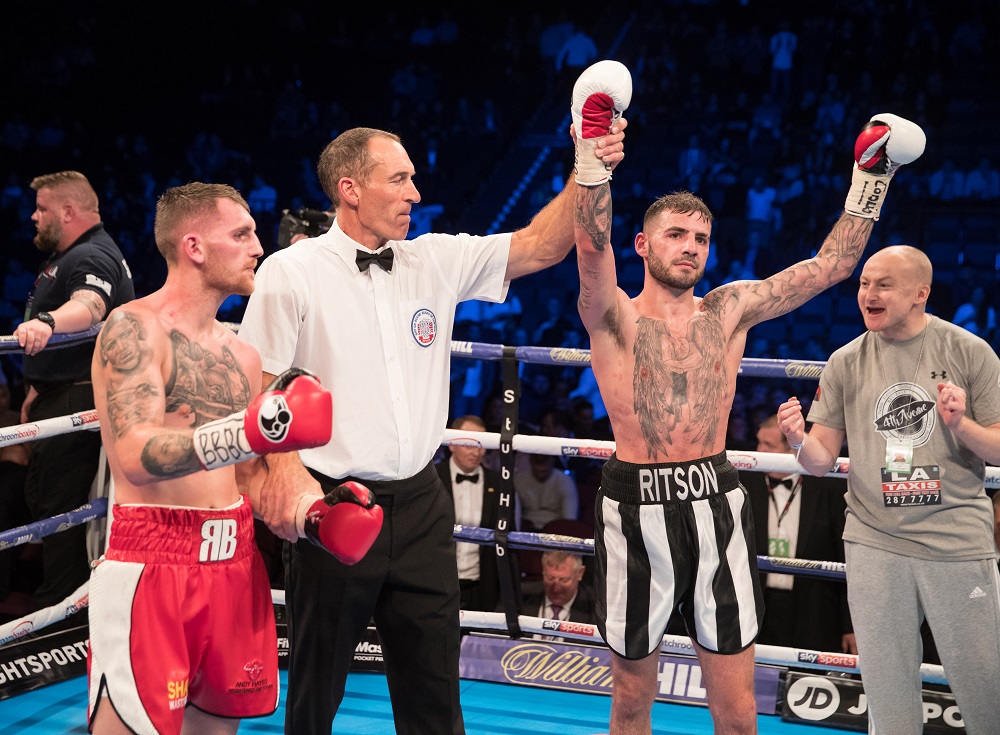 Lewis Ritson has signed a promotional deal with Matchroom Boxing.
Ritson landed the British Lightweight title in impressive fashion on Saturday night in Manchester, dominating outgoing belt holder Robbie Barrett before the towel came in during the seventh round to see the Lord Lonsdale belt change hands for the second fight in a row.
The 'Sandman' improved to 13-0 with his seventh win inside the distance, and the 24 year old is excited to be getting the chance to team up with new promoter Eddie Hearn and showcase his talents on Sky Sports.
"I'm so excited to be signing with Eddie and Matchroom," said Ritson. "It's happened so quickly. I got the win on Saturday, spoke to my manager then we agreed and have signed the contract straight away. It's been a ride the last couple of days but I've enjoyed it.
"My Dad's trained me since I was eight years old through the amateurs, then when I turned pro he didn't have his license so I went back up to Scotland for a bit and have since come back down. It was one thing we always have spoken about winning, "Imagine what it would feel like to win the British!" and now we have done it.
"I always had it in the back of my mind, I would give the belt to him. For all the years training and bond we have between us.
"My next goal is to win it outright so he can have it for keeps then. It's a buzzing division at the minute with the likes of Scott Cardle and Sean Dodd. They are the big domestic names at Lightweight and if I can beat them then I'll be well on the way to keeping the belt for good.
"They definitely interest me. Hopefully either one of them is my next move. You have Anthony Crolla, Ricky Burns and Luke Campbell who are World-level, but beneath that it's Dodd and Cardle. I don't think they should be hard to make being with Eddie as well.
"I like to fight on the front foot and be in your face. We were expecting a tough opening couple of rounds against Barrett and come on strong late on but it happened to unfold as it did. We got to him earlier than we had expected. He was getting up and down, I think it was good of Stefy to end it when he did he was taking some punishment.
"I think Eddie has pencilled in my first title defence for December time, squeezing one in before the end of the year. Then maybe February or March back home in Newcastle with Josh Kelly too. Eddie's the boss now, so I've got to wait and see what he says and where the next fight is.
"Sky Sports is the biggest platform you can fight on, you can't ask for much bigger. It's going to spur me on a level and hopefully it can help the other North East fighters to feature and give them some coverage too."
"People have been telling me about Lewis for a long time and on Saturday night we got to see why," said Hearn. "Lewis put in a ruthless performance to win the British title with plenty of Geordie support in the Manchester Arena and I'm very excited about his future.
"The North East is an important area for us to focus on with the development of Josh Kelly and I'm looking forward to bringing a major show there in the early part of 2018."