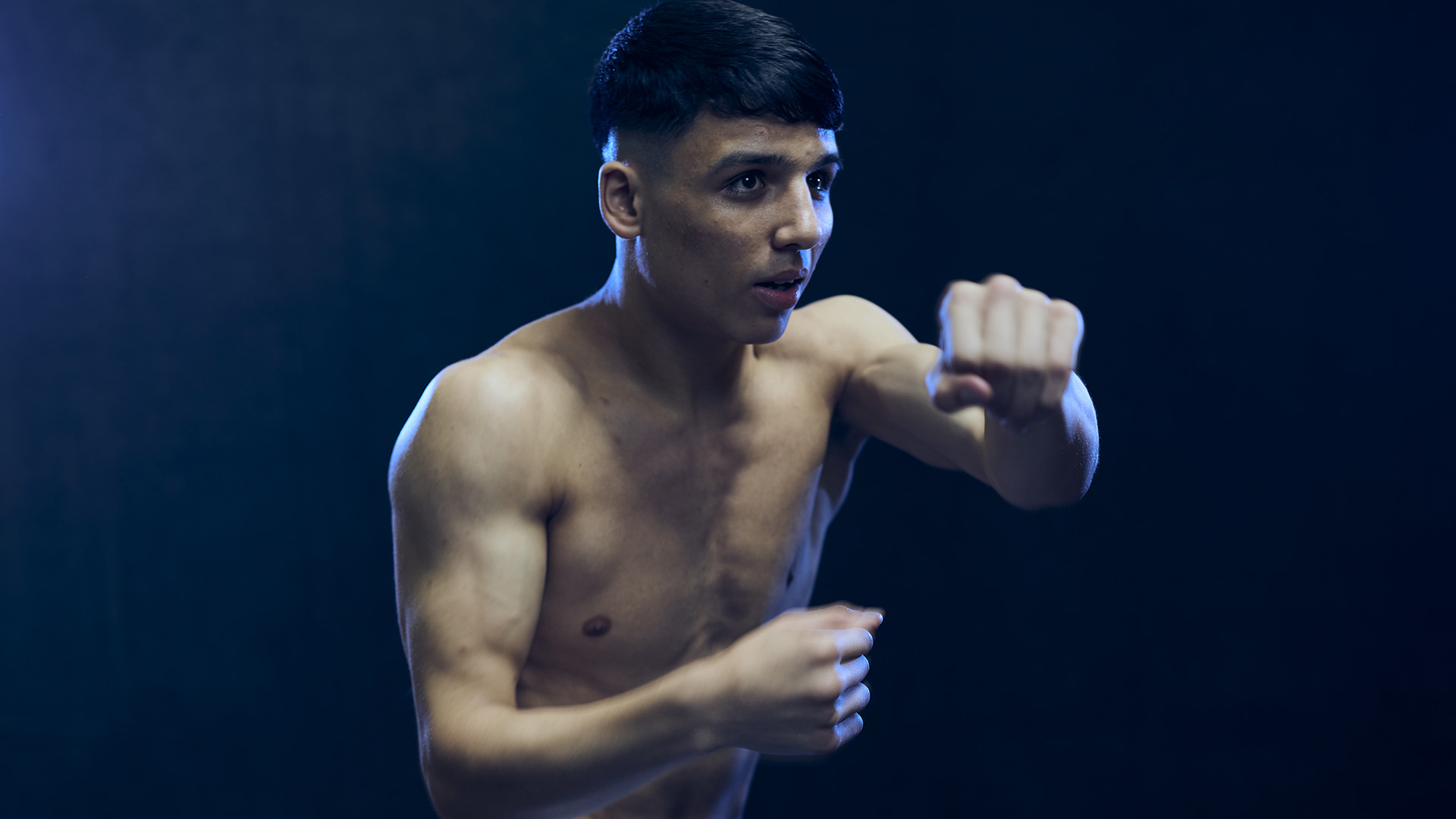 News
Rotherham Super-Welterweight prospect Junaid Bostan signs with Matchroom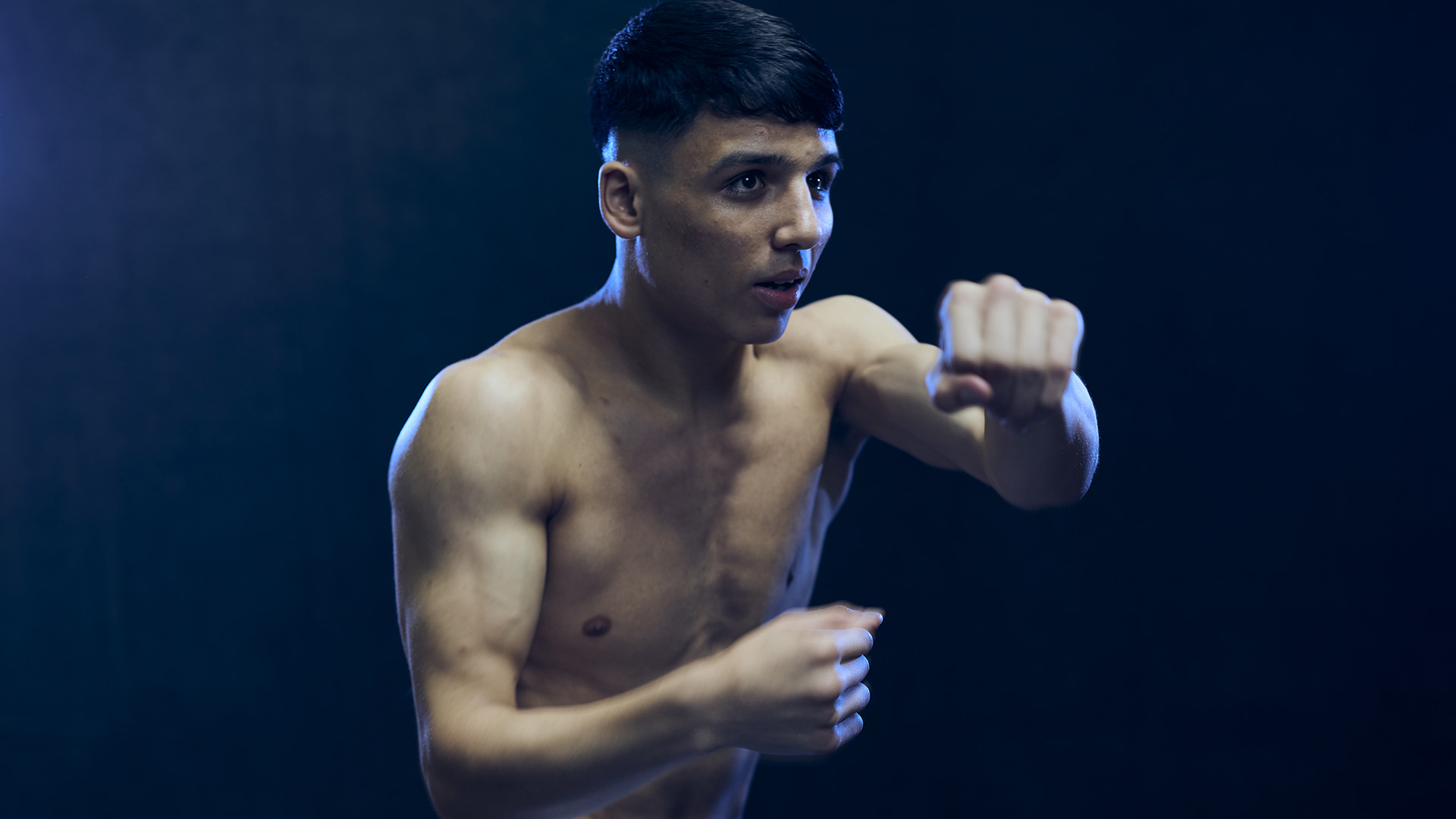 Slick southpaw next out on huge Wood vs Lara World Title bill
Rotherham Super-Welterweight talent Junaid Bostan has signed a multi-fight promotional deal with Eddie Hearn's Matchroom Boxing and will have his third professional bout on the huge WBA Featherweight World Title clash between Leigh Wood and Mauricio Lara at the Motorpoint Arena Nottingham on Saturday September 24.
The 20-year-old southpaw who trains under the guidance of Grant Smith at the Steel City Gym in Sheffield alongside newly crowned British Super-Lightweight Champion Dalton Smith and IBF Flyweight World Champion Sunny Edwards has made a perfect start to life in the paid ranks, stopping Alexis Wernet in two rounds on his debut in March before taking out Jose Manuel Lopez Clavero in six last month.
Bostan is a double national champion and spent his earliest boxing years training under the late Brendan Ingle before teaming up with Grant Smith at the age of 12. In the amateurs he boxed for England since the age of 13 and has racked up some quality rounds of sparring with plenty of the leading names in British boxing. Managed by S-JAM Boxing and now promoted by Matchroom, Bostan believes he is in the perfect place to develop into a force at 154lbs and above.
"I'm so excited to be signing with Eddie and Frank at Matchroom," said Bostan. "I had several promoters interested in me but we were impressed by the vision that Matchroom had for my future. I don't think I've shown my levels yet – all I want to do is work hard and reach my potential, which is becoming a World Champion and a massive star in the sport. For everything else, I'll leave that to S-JAM and Matchroom."
"I'm delighted to welcome fast-rising Super-Welterweight prospect Junaid Bostan to the Matchroom team," said Matchroom Sport Chairman Eddie Hearn. "Junaid is a brilliant young talent and really caught our eye with his knockout win on the Smith vs. O'maison undercard in Sheffield last month. He has all of the confidence and skills to carve out a top career for himself at 154lbs. He's been a bit of a hidden gem so far but ourselves and DAZN will give him the platform to grow into one of Britain's new young stars."
"Junaid is a great talent and it was no surprise that he interested a lot of promoters," said S-JAM Boxing CEO Adam Morallee. "We are always looking at continuous improvement for all of our athletes. He has a great team in terms of training with Grant and Pearce, fitness and nutrition; and the support of the lads in the Steel City gym. With Matchroom now promoting him he has an amazing platform to grow and reach his potential. I'm really excited for his journey."