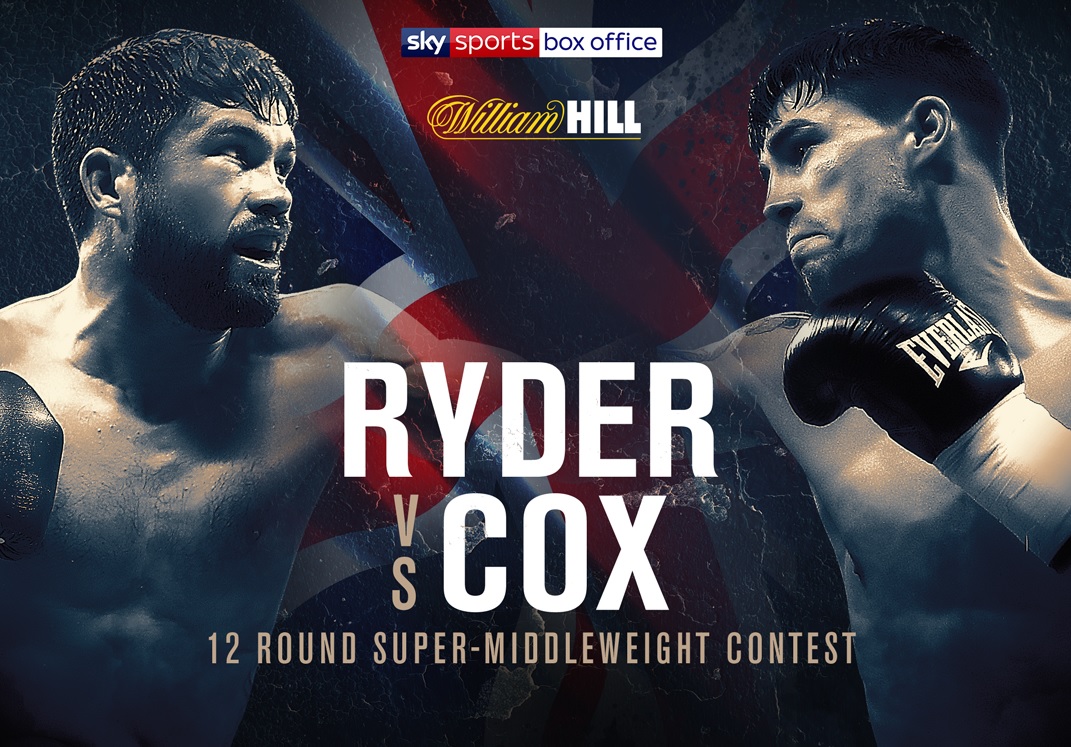 News
Ryder And Cox Clash On Bellew-haye Bill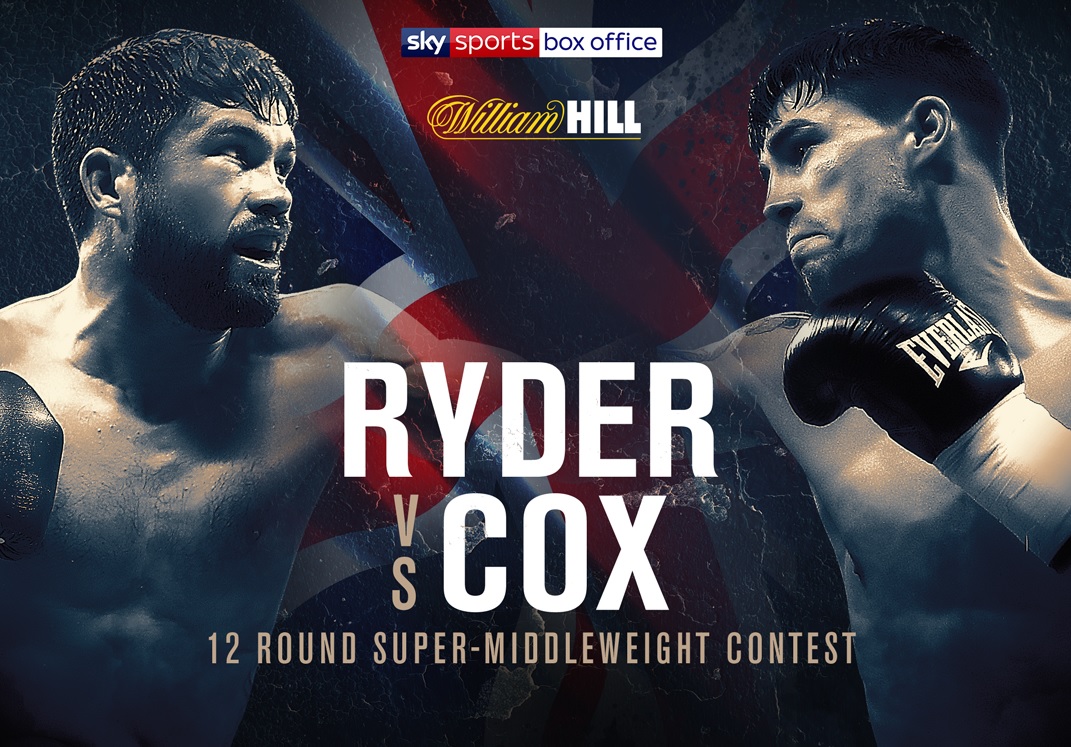 John Ryder and Jamie Cox will clash in a crunch Super-Middleweight battle at The O2 in London on May 5, live on Sky Sports Box Office.
Ryder is back in action following his brilliant win over Patrick Nielsen in October inside five rounds, a win that saw 'The Gorilla' take the Dane's number four ranking in the WBA and leap into contention for major title shots.
Cox will be gunning to rob Ryder of that chance and take it for himself as he returns to the ring after challenging George Groves for the WBA World title at the top of the bill that Ryder landed his big win – and both men expect fireworks in a fight that 'opens doors' to the winner.
"We've been out of the ring the same amount of time, so I'm sure Jamie is just as itching to get back in there as me," said Ryder. "It's been a long time coming following my career best win so I'm happy to get back in there in another big fight in my home town.
"There was talk of other fights that we were looking at, but they didn't come off – that's boxing. It was about picking the right fight rather than just going in there against anyone. Jamie has a good record and to beat him would hold me in good stead.
"A lot of people were writing me off before the Nielsen fight, I went in there and beat the man that was held in high regard and I beat him in good fashion. It was the best win of my career so far. The pressure was off. I was an away fighter, I just went in there and enjoyed it which was telling on the night. It was a great victory.
"Jamie had some success in the early rounds against George. He made it the fight it was but we all know how good Groves is. It only takes one shot… Just look at both my fight and his fight on the same card. Luckily my punch went to my advantage and he was on the receiving end of a peach.
"He got hit with a body shot, 9 times out of 10 you'll take them but that one was in the wrong place at the wrong time for him and he couldn't beat the count.
"I think our styles are geared up for a good fight, it'll be a real treat for the fans on what's shaping up to be a quality night of boxing.
"The British Title has evaded me for so long now, it's a love hate relationship. I'd love to win it but I can't build my career around the British Title. I'm taking things one fight at a time, Jamie Cox is my full focus.
"For the winner it opens a lot of doors, the loser it could be curtains potentially. It's a must win fight for the both of us."
"I'm looking forward to this one," said Cox. "Facing Groves was a great experience, I know where I went wrong and I'm ready to prove where I believe I should be.
"I had a couple of weeks off after the last fight then it was time to get back stuck into training. I'm fully back into it now and ready for the next one.
"John put on a great display against Nielsen, it was a grand finish so hats off. Obviously, I didn't see it at the time but I've seen it back since. Fair play to him, he got a big win.
"I've always been quite tough to the body. Groves wasn't hurting me to the head, so I didn't think he could hurt me to the body. To be fair he landed a great shot, full credit to him. I think George will go on and win the final against Callum Smith.
"John comes across a gentleman. It's business at the end of the day. I know what he's about, I'm expecting the best John Ryder. I'm looking forward to mixing it with him. Beating him will put me in a better position and nearer to a World Title shot.
"He's ranked across a couple of the governing bodies and it's my goal to become a World Champion. Beating John will open more doors, especially with the tournament finishing soon. It should free up some of the fighters. This fight has come at the perfect time.
"It's going to be a tough task, he likes to come forward and have a go and I'm always up for the fight. There will be some big shots landed, it's a great fight for the fans. I'm looking forward to breaking it down the gym with the team and the build up to the fight itself."
Ryder and Cox clash on a huge night of action in Greenwich as bitter Heavyweight rivals Tony Bellew and David Haye meet in a rematch and Martin J. Ward defends his European Super-Featherweight title against James Tennyson.
Limited tickets for May 5 remain on sale at www.theo2.co.uk
Face value tickets for May 5 are available from http://www.stubhub.co.uk/matchroom-boxing-tickets/ . StubHub is the official ticket partner and marketplace of Matchroom Boxing and Anthony Joshua.