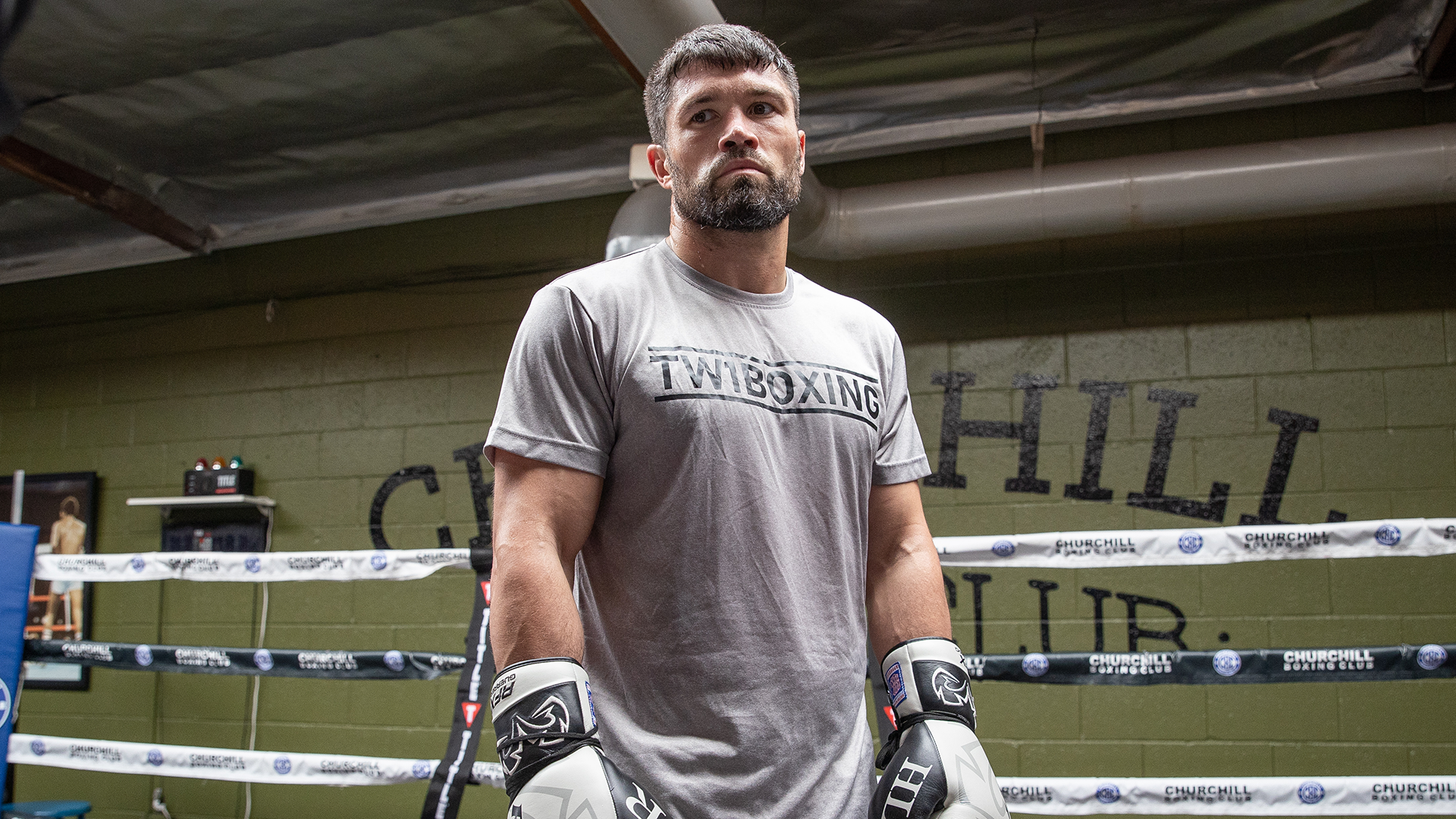 News
Ryder: I relish facing the King in the Lion's Den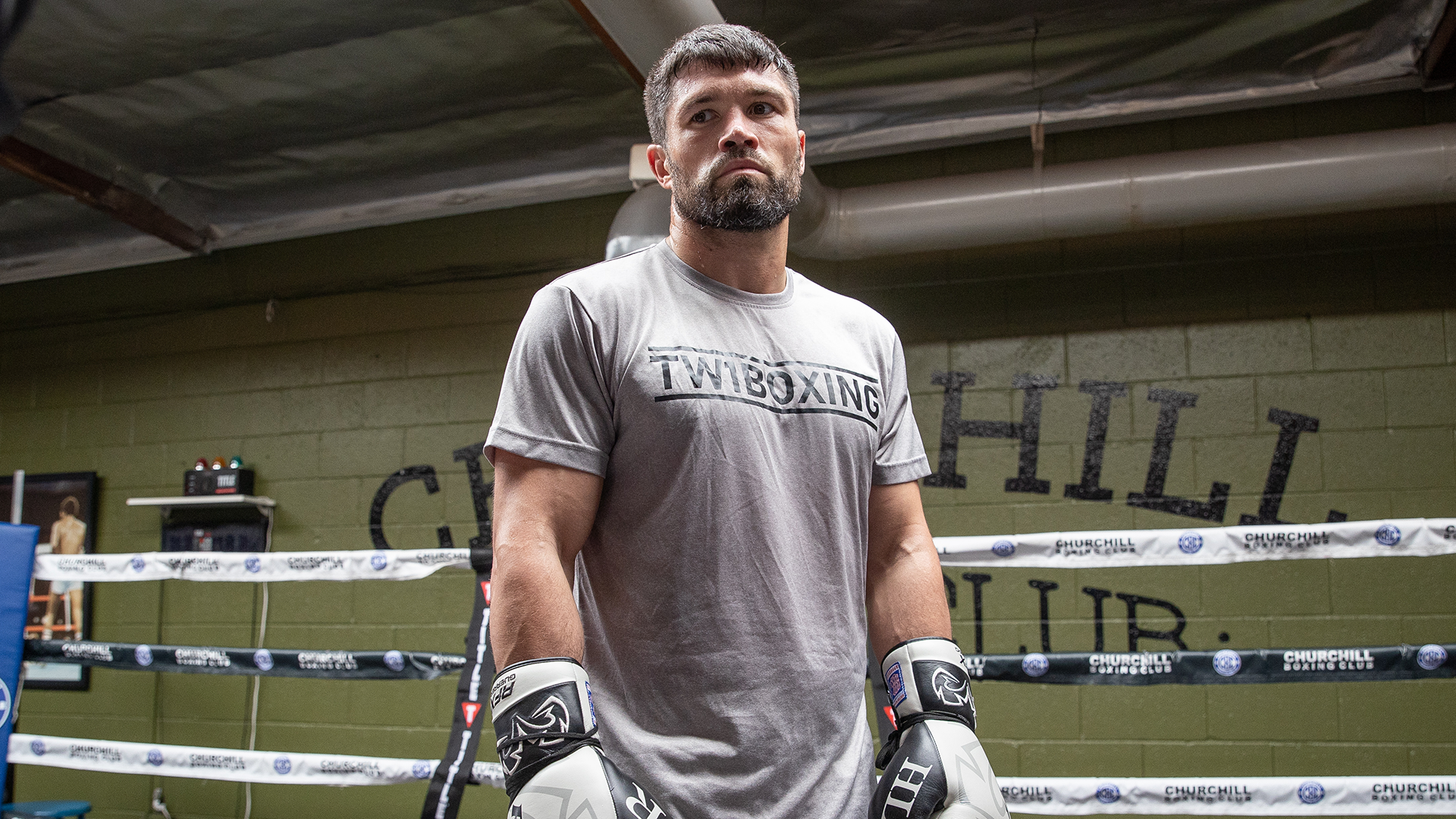 Briton gunning to rip the titles from Canelo in Mexico
John Ryder is embracing the challenge of fighting Canelo Alvarez in his Guadalajara home – and says it's only right to face the Mexican king in his backyard as he looks to defeat the undisputed Super-Middleweight champion at the Estadio Akron on Saturday night, live on DAZN and DAZN PPV.
Ryder (32-5-1 18 KOs) takes on the biggest challenge of his 12 year career in facing the pound-for-pound king in Mexico, and in doing so, meets a champion that's eager to put on a dazzling display on an historic occasion, with the 32 year old fighting at home for the first time in over 11 and a half years
'The Gorilla' landed the WBO interim title in his last fight when Zach Parker retired on his stool after four rounds of their clash in London, England in November.
That win for the 34 year old followed a career-best victory earlier in 2022 over former Middleweight ruler and old Canelo foe Daniel Jacobs, with Ryder having also tackled three other Britons who have taken on the Mexican king, challenging Callum Smith for the Super-Middleweight World crown after fights with Billy Joe Saunders and Rocky Fielding.
Ryder completed his camp in Los Angeles before arriving in the capital of Jalisco, and the Londoner has enjoyed the hospitality to date in a state that is celebrating 200 years of independence – but the challenger knows that will turn into hostility on Saturday night – and he's relishing the chance to ruin the party and be the second King from the UK to be crowned on the day.
Most fighters have gone to Vegas or Texas to fight him, but I'm in Guadalajara in the Lion's Den
- John Ryder
"I know it's going to be hostile; I am prepared for it," said Ryder. "I think to go and fight a champion, you should go to their backyard to take their titles and that's what I am doing. Most fighters have gone to Vegas or Texas to fight him, but I'm in Guadalajara in the Lion's Den.
"I think that the pressure is on him. It's been a long time since he boxed here and who expects anything of me? No one. People think I am here for the paycheck, I am not, I am here to show that dreams can come true. I've worked hard to get here, and I deserve to be here.
"I think it is a good time to fight him, he has a lot of miles on the clock. Last year he had the Bivol defeat, I found it strange that he went back to Light-Heavyweight, and then he went back to 168 and while I don't think it was a bad performance, I think people were expecting him to stop him and put the final nail in the coffin of the trilogy and he didn't, although he did win comfortably. Obviously, he's had the surgery on his hand and maybe there's question marks on wear and tear, but I want the best version of him because I will give the best version of me.
"I have to embrace the moment. After 12 rounds, my hand will be raised, and the new, from Islington, London, UK, undisputed World Super-Middleweight champion, John Ryder. It's a dream opportunity and I don't plan to waste it.
"To prepare for him, you have to take him off his pedestal initially as he is who he is, but you won't be able to get Canelo in to spar to prepare for Canelo. You work with what you can get which we have. Tony Sims is a great trainer and a real boxing historian, but it's all very modern in my camp too. It's been a different camp as I stayed with Joe Cordina for three weeks was fantastic, it's one big family and he's like a brother. He regained his World title so now it's down to me.
"I have always believed that I was destined for bigger things. My career has always been a work in progress. I've got good people around me, familiar faces, and there's nothing new here, I'm not in the main fight hotel so everything is a bit calmer, it's nice and we'll dial in when we need to."