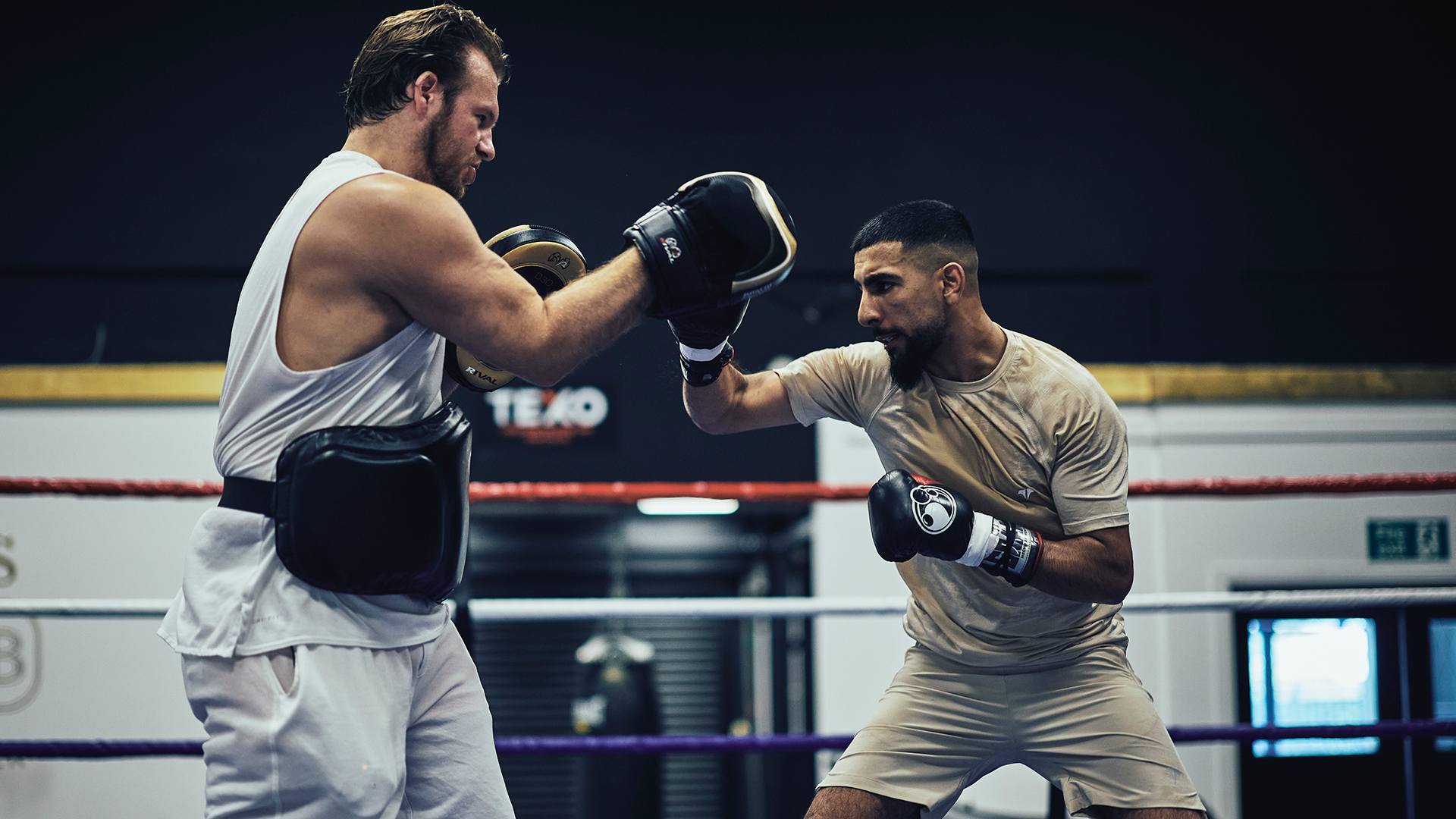 News
Shabaz Masoud Inks Promotional Pact with Matchroom Boxing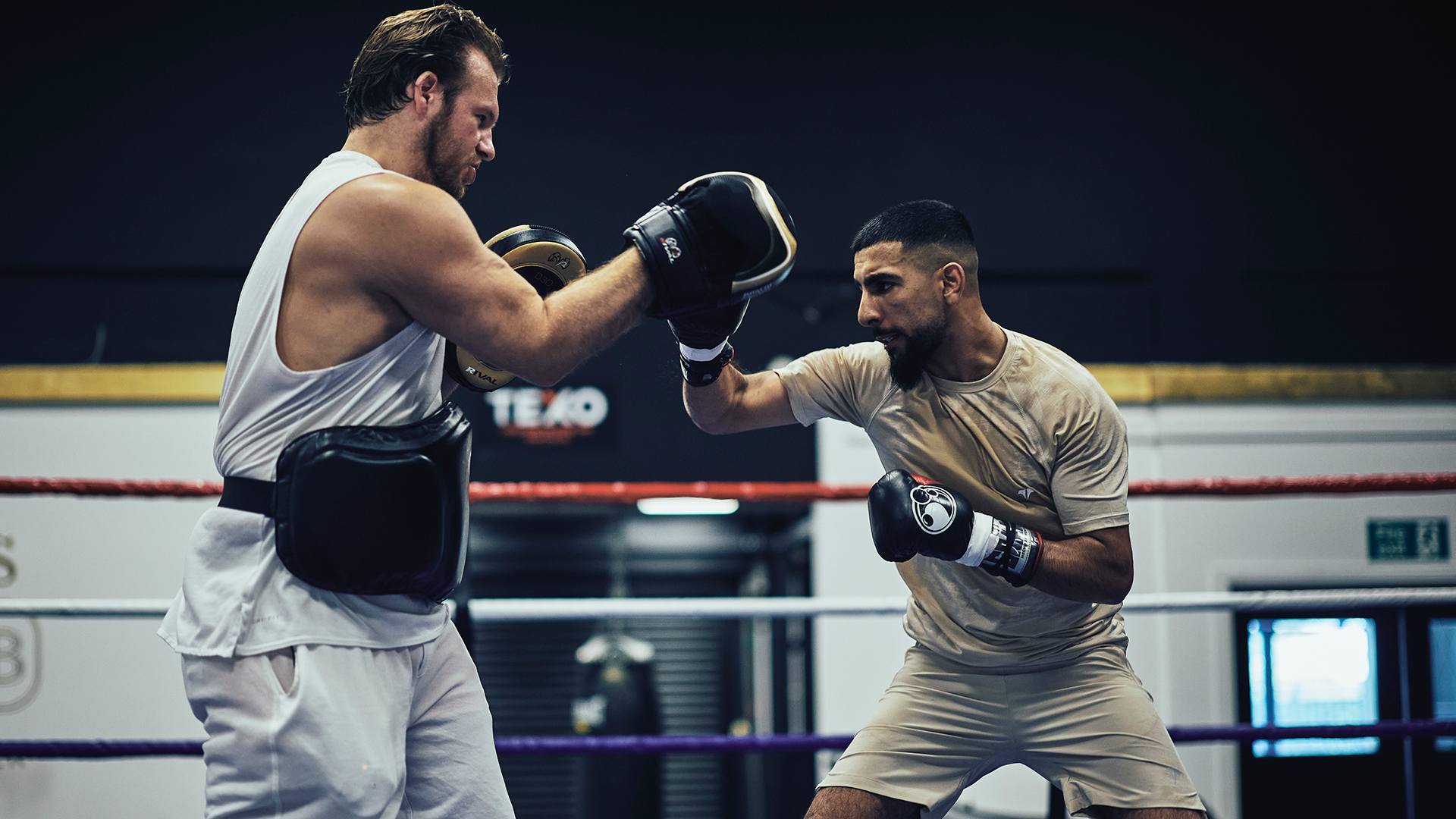 Undefeated Super-Bantamweight talent targets more titles
Undefeated Super-Bantamweight slickster Shabaz Masoud has signed a multi-fight promotional deal with Eddie Hearn's Matchroom Boxing.
One of the brightest talents in Britain, Shabaz has won all eleven on his professional contests since turning over at the Bolton Whites Hotel with a third round TKO win over Stefan Sashev back in May 2018.
The 27-year-old from Stoke is trained and managed by Ben Davison out of the Ben Davison Performance Centre in Harlow, Essex alongside two-time Featherweight World Champion Leigh Wood and rising Super-Welterweight star Pat McCormack.
'Maverick' (11-0, 4 KOs) picked up the WBA Intercontinental Title last time out in November by stopping fellow unbeaten rival Jack Bateson in the twelfth and final round of their clash at the Utilita Arena Sheffield.
Masoud, a former Sports Development student at Staffordshire University, hopes to follow in the footsteps of Prince Naseem Hamed and Amir Khan as a new wave of British-Asian fighters rise to the top of the sport.
"Alhamdulillah this is a huge step in the right direction for my career," said Shabaz. "Inshallah I'm a future World Champion and Matchroom have put together the path to make that happen. I want to thank Ben, Eddie and Frank for this opportunity. I've worked my whole life to seize it with both hands and that's what I will be doing!
"To get the deal over the line there was a lot of back and forth. I wanted to be at the right place and I feel like this is the right time as well. I just can't wait for a fight date now. I want to show the world what I'm about. It's time to shine now.
"Training down at the Ben Davison Performance Centre, a lot of the guys there are signed with Matchroom. We all bounce off each other, we learn from each other and I feel like you've got to surround yourself with winners. We're all coming to do big things. We want to be the best gym in Britain.
"When fans tune in to watch me live on DAZN all around the world they should expect slickness, beautiful boxing, power and speed. You're going to get a bit of everything. I want to bring those big nights up to Stoke. Don't blink."
"I'm excited for this partnership," said Ben Davison. "Shabaz is a special talent with remarkable potential, he has a great blend of style with plenty of substance. Say hello to Matchroom and DAZN's soon to be World Champion. Shabaz will underachieve if he doesn't become a World Champion, if not a multi-weight World Champion.
"Shabaz is a very good student and he's great to worth with. He's a dedicated lad, travels a long way down here to the gym in Essex to work. He has the type of style that you don't regularly see from the UK. He's aggressive at times, he's versatile, he's slick, flamboyant and he has a little habit of showboating here and there which we're not too keen on! There's a lot he can offer."
You can follow Masoud's journey on Twitter: @ShabazMasoud and Instagram: shabaz_maverick_masoud