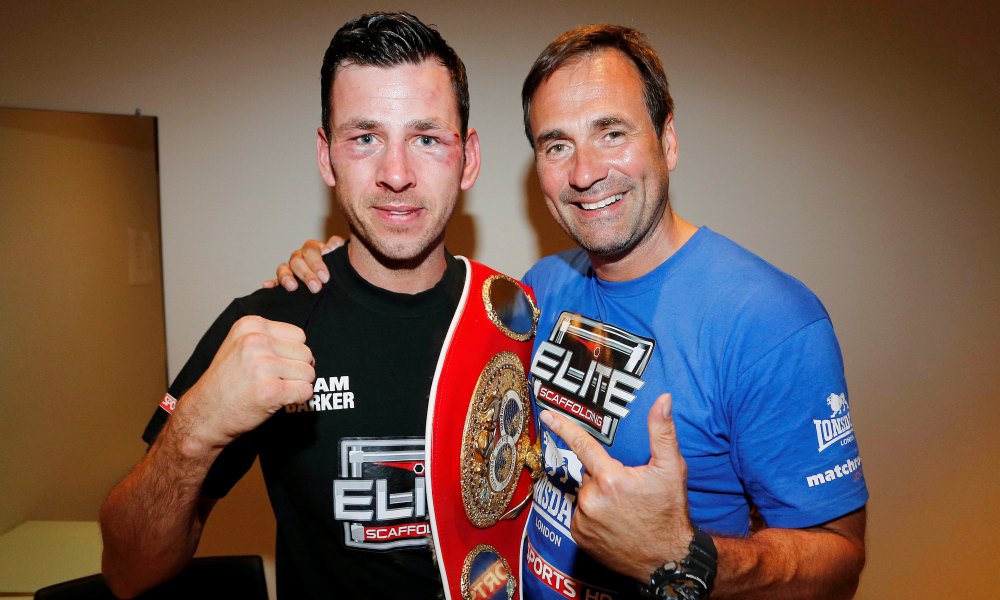 News
Sims: Burns' Desire Will Make Him Champ Again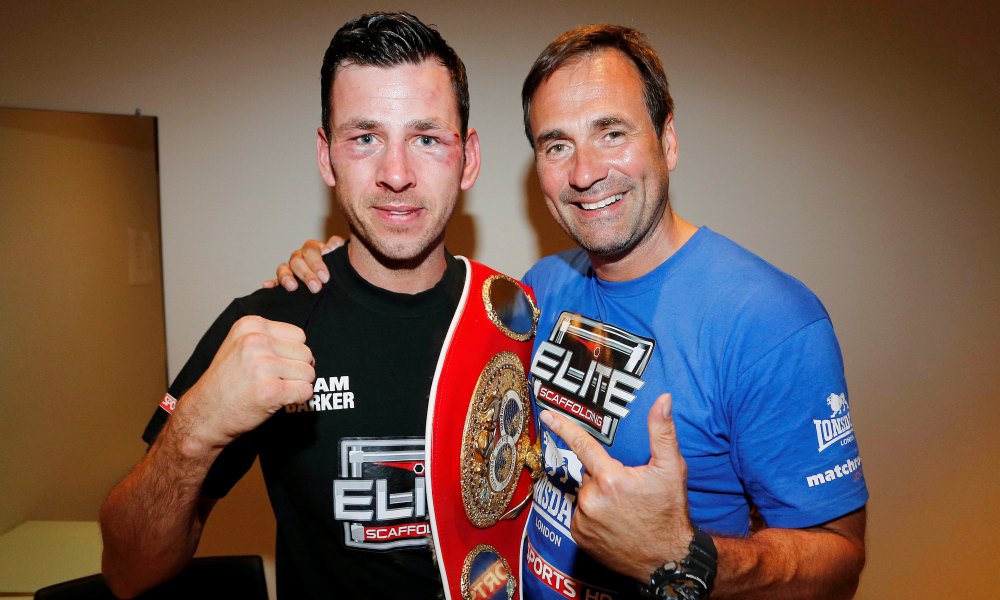 Tony Sims believes Ricky Burns has the desire to get back on top of the world ahead of his clash with Dejan Zlaticanin for the vacant WBC International Lightweight title at the Braehead Arena in Glasgow on Friday, live on Sky Sports.
It's Burns' first fight with new trainer Sims and the Scotsman has relocated to Essex to reignite his career after surrendering his WBO crown to talented American Terence Crawford in March. Burns has his sights set on the coveted green belt belonging to Omar Figueroa, and Sims sees the same passion in Burns that drove former Middleweight king Darren Barker to top the world after his injury setbacks.
"It's about the desire," said Sims. "If that is there for Ricky after losing his World title then he can definitely come again and be World champion. He's got plenty of hunger and he wants to prove it so he's got a great chance to go again because he has the right attitude. Darren had to suffer a lot to get to the top but he always had it in him to achieve his World title goal and I think Ricky is made of the same stuff.
"Ricky lost the World title to Terence Crawford who is a great fighter. Ricky has taken a massive step leaving home and coming down to Essex, he knows that there is a lot of quality sparring down here for him and to put yourself in the position he has is a big ask but he has made that commitment 100 per cent and I am sure it is going to pay off. He'll stay at Lightweight, he makes the weight well and he's got a good standing in there."
Burns has reaped the benefits of a move down south with top class sparring on tap in the gym. He shares the space with former World title foe Kevin Mitchell and former Team GB talent Martin J. Ward and has also worked extensively with Luke Campbell MBE in the build-up, and Sims is delighted with how well Burns has settled in.
"It's great to be working with Ricky," said Sims. "I'm working with his old foe Kevin Mitchell too who has won an eliminator for the World title so there's two World class Lightweights in the gym and they are both hunting for another belt.
"Ricky has settled in great here. Ricky and Kevin were mates before they boxed and they still are, they complement each other in sparring and it's always competitive but they both get a lot out of it. They are the top two lightweights in Britain and they are both World class fighters and they get to spar each other on a regular basis, you can't beat that.
"He's had some quality sparring with Luke Campbell MBE coming down to Essex regularly, George Carman, John Ryder and so on, he's based himself down here for 10 to 12 weeks and he's trained really well, starting back when he helped Kevin through his sparring for his fight at Wembley.
"Luke is a southpaw and very quick so we've been using him for his movement and to copy Zlaticanin, George is a couple of weights up so he's heavy but still quick and John has a squat style and is a come forward fighter. We've used three or four southpaws to prepare because I want Ricky both out boxing and out punching him.
"Zlaticanin is unbeaten and he can obviously bang a bit. He's short and comes forward and likes to bang in big hooks, so we've trained well for that.
"I haven't changed anything in his boxing style, he is 31 now, he's late in his career and I am just trying to add tiny things to his style that I hope will be noticeable in this fight."
Burns' clash with Zlaticanin is part of a huge night of action in Glasgow as Willie Limond defends his Commonwealth title against Curtis Woodhouse who puts his British crown on the line in the process.
Cruiserweight rivals Stephen Simmons and Wadi Camacho are set for their grudge match with the Edinburgh man's WBC International Silver belt on the line, Jon Slowey faces Kris Hughes for the vacant Celtic Featherweight title, unbeaten Lightweight star Scotty Cardle is set for a step-up fight and there is action for unbeaten Scottish talents David Brophy and Michael Roberts.
Tickets are on sale priced £40, £60 and £100 on 0844 499 1700, at www.braehead-arena.co.uk and in person from the Braehead Arena on Thursdays from 12pm-9pm, Fridays from 12pm-5pm and Saturday from 10am-2pm.
VIP tickets priced at £200 are available exclusively from Matchroom Boxing on 01277 359900 and at www.matchroomboxing.com