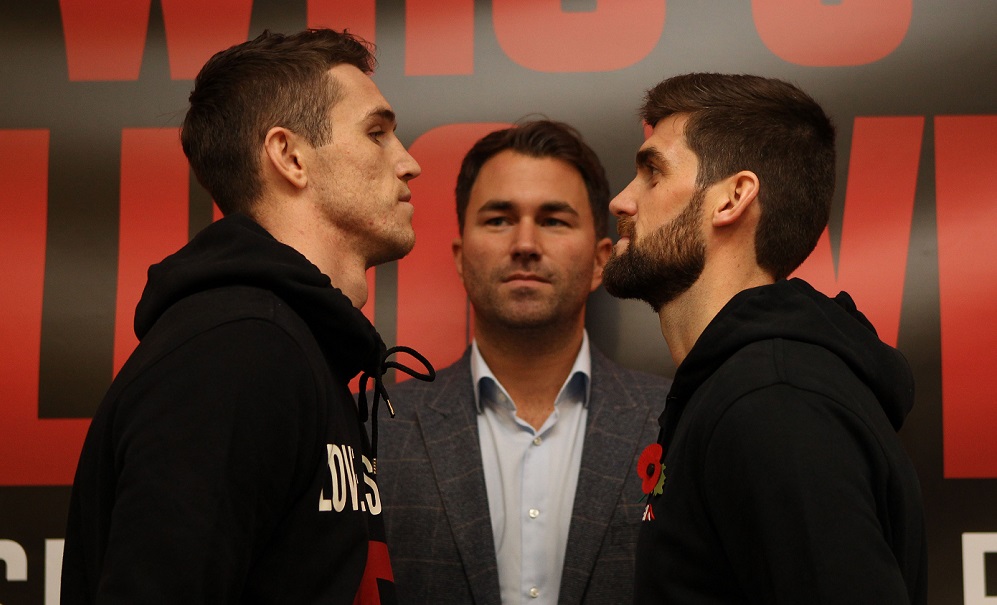 News
Smith: I Beat Fielding In Every Department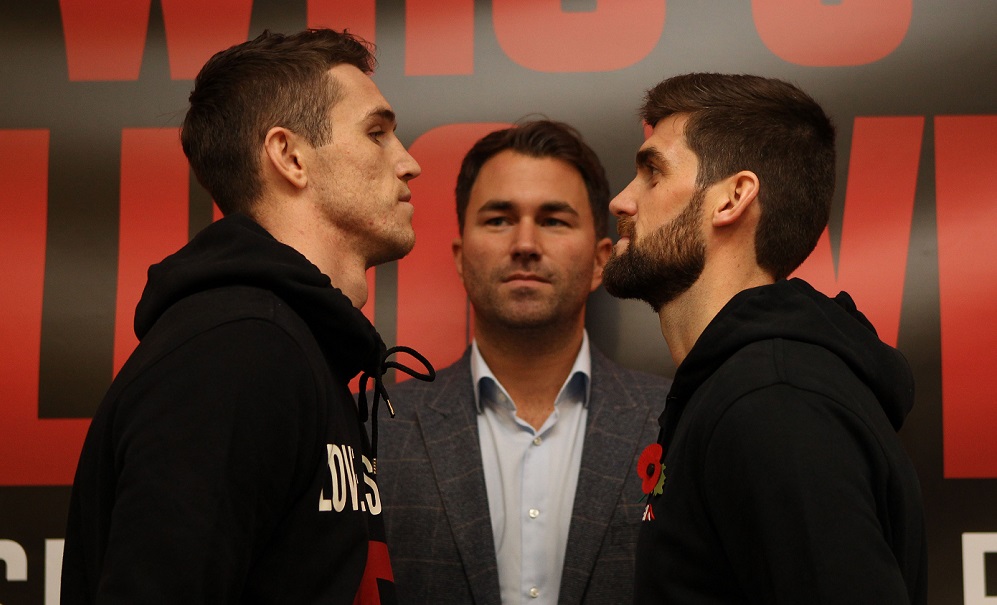 Callum Smith says he will prove he's better than Rocky Fielding in every department as they clash for the vacant British Super Middleweight title at the Echo Arena in Liverpool on Saturday night, live on Sky Sports.
Victory for 'Mundo' would mean all four Smith brothers have become British champions – an astonishing feat that is unlikely to ever be repeated.
Callum – the youngest of the four – has watched Paul claim the Super-Middleweight strap he fights for, Stephen pocket both Featherweight and Super-Featherweight belts and Liam land the Super-Welterweight title, and now he has the chance to complete the most unique of sporting achievements.
Fielding stands in the way of history, and he represents the toughest obstacle that Smith has had to face in his smooth journey to the top so far. Smith and Fielding spent time together in the amateurs but a clash between the pair has always been on the cards – and Smith believes that recent KO wins for Fielding over Noe Gonzalez and Brian Vera have given Fielding a big-hitting reputation that he doesn't deserve.
"He's unbeaten so he hasn't done anything wrong in the pros," said Smith. "He's not really boxed anyone of note, I think a lot has been made of the Brian Vera win than was necessary. Vera had lost nine times before then and had lost his last three going into the fight, he basically came out of retirement and he was a career-Middleweight and even at that weight, he couldn't cut it at the top level. I think if I was to fight him and knock him out, I wouldn't get the credit that Rocky has got for doing it. He looked good doing it and got the win he needed but I think he made a bit more out of it than he should have. I bring a lot more to the table than Vera and he's in for a shock.
"I think I beat him in every department to be honest. I think I can beat him in many ways. If he wants to go on the back foot I believe I am the better stand up boxer, I've got a better boxing brain and better technically. If it's an inside fight then I think I am better than him in close, a better body puncher and a better head puncher. He keeps talking about his power, if that's the only way he thinks he can win then so be it but I think he is reading too much into that. He's got a short memory too because I've KO'd two guys that he couldn't, so if we're going off that, then who is to say he's the puncher in the fight? I think he thinks he has one way of winning but I have many.
"All of a sudden he thinks he's a massive puncher because he's KO'd Vera, but the fight before that, Rocky was taken eight rounds by a journeyman that I knocked out in one round, you should be getting guys like that out of there inside the distance. If he wants the fight to be a shootout then fine, I am 100 per cent confident that I win and will do it earlier than if it was a boxing match, but we won't know how it's going to go until the first bell.
"The reaction to the announcement showed that it's a big fight for the city and with Liam winning the World title – the first in Liverpool for a long time – we're bringing big fights to the city. It's a great boxing city and the fans deserve to see big fights and this is one of them, and fingers crossed that we can deliver a good fight."
Smith's clash with Fielding is part of a massive night in Liverpool as Ricky Burns is on the trail of his old WBO Lightweight World crown and faces Aussie Josh King for the Inter-Continental strap, Scotty Cardle defends his British Lightweight title against local favourite Sean 'Masher' Dodd, Prizefighter champion Tom Doran meets Rod Smith in an eliminator for the British Middleweight title, unbeaten Lightweight talent Ohara Davies faces Chris Truman and Team GB star Warren Baister makes his pro debut.
Limited tickets are sale now from the Echo Arena website www.echoarena.com and on 0844 8000 400 – priced £40, £60, £80, £100 and £150.
Tickets for November 7 are available from http://www.stubhub.co.uk/matchroom-boxing-tickets/ – StubHub is the official ticket partner and marketplace of Matchroom Boxing and Anthony Joshua MBE.