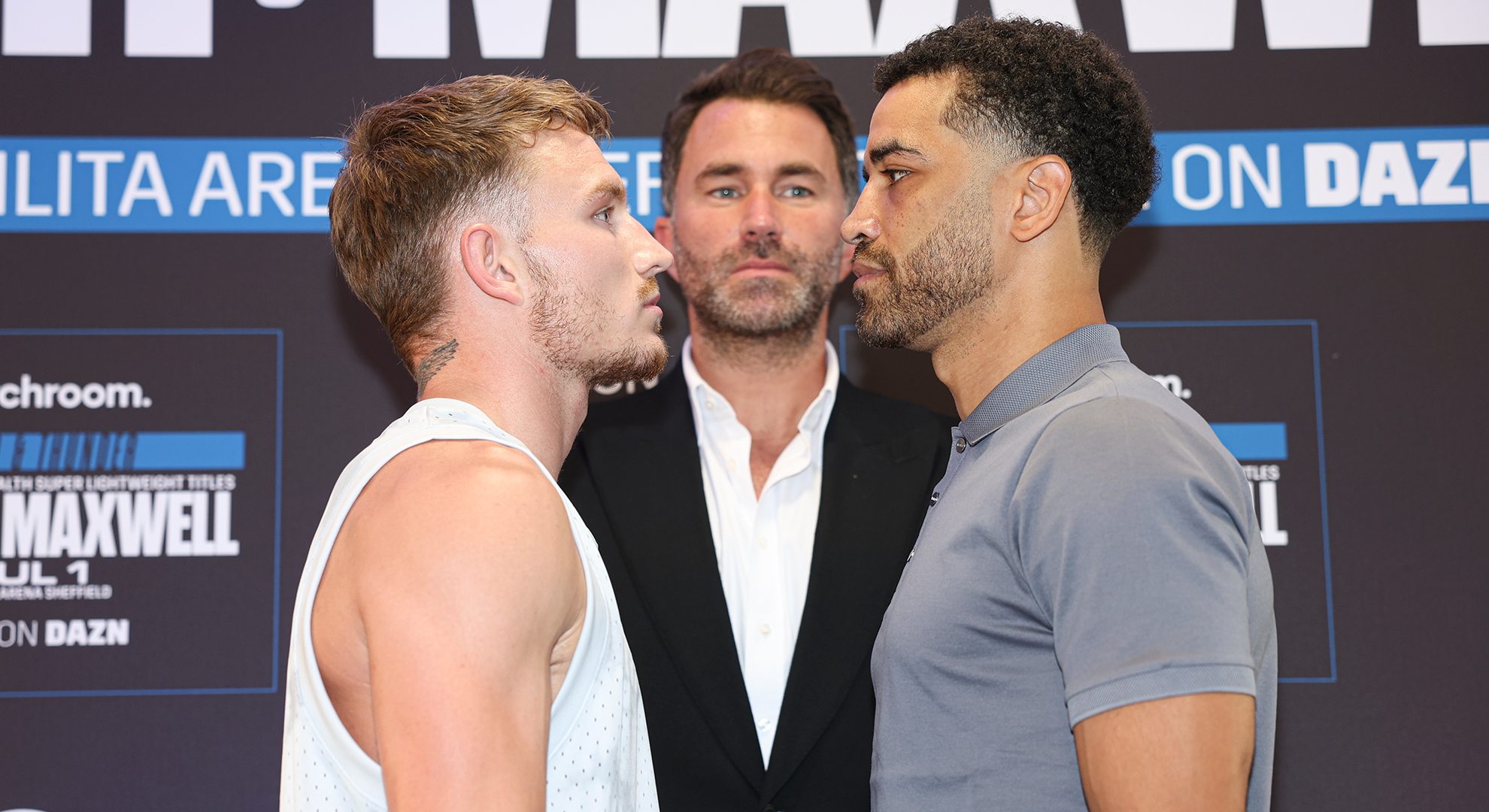 News
Smith vs Maxwell Press Briefing Quotes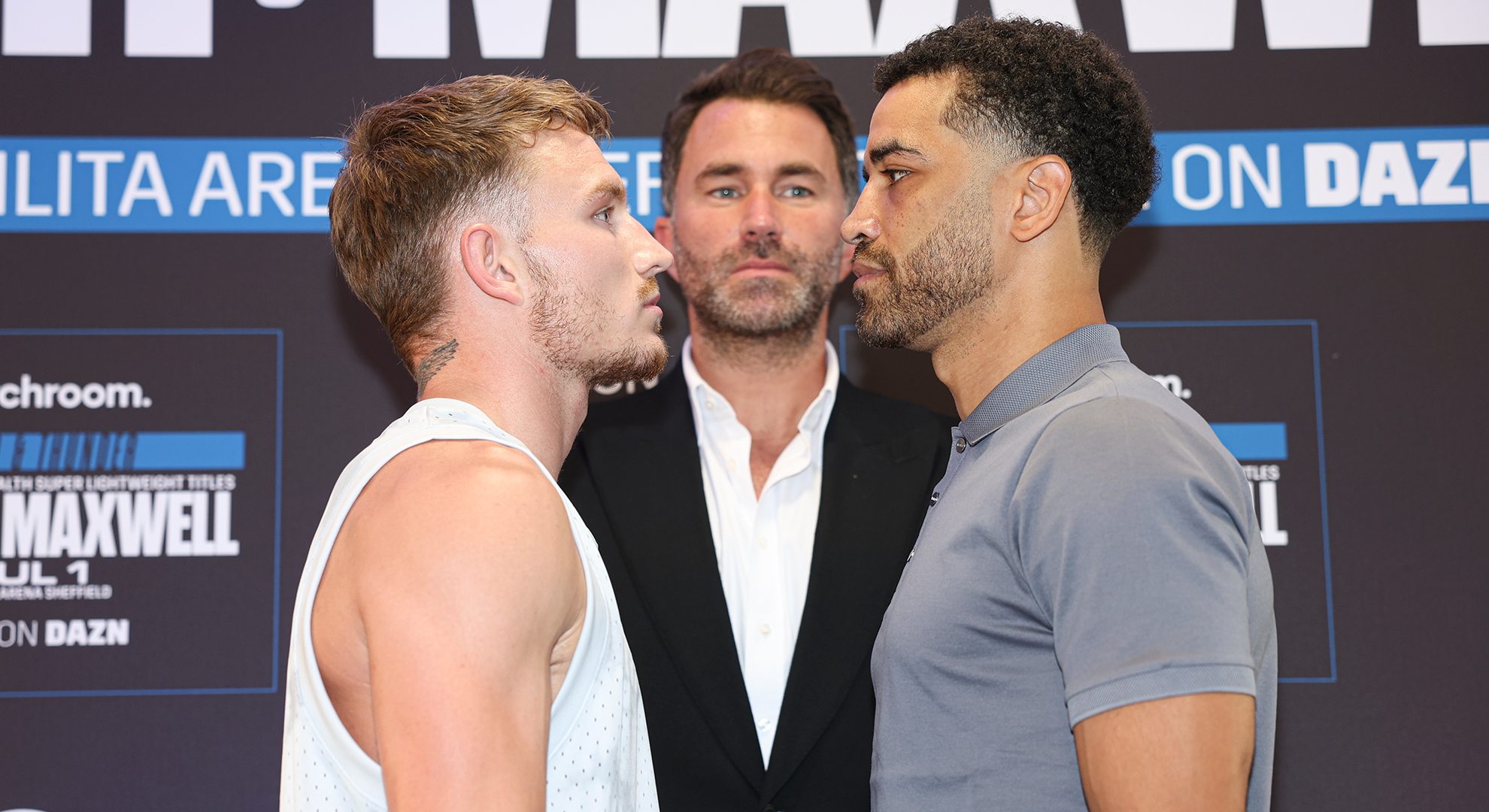 Eddie Hearn, Matchroom Sport Chairman:
"Thank you everybody for just joining us very quickly in this very warm room here in Wembley Arena. As you know, big night of boxing tonight, but whilst we had the opportunity we wanted to bring these two together ahead of what I think is a brilliant fight on July 1st at the Sheffield Arena.
"I think domestic fights, we know, are full of drama and I think we've got a great fight. British and Commonwealth Title fight, the chance for Dalton Smith to win the Lonsdale belt for keeps. The chance for Sam Maxwell to have a huge win and an opportunity to put himself on the world stage.
"I think when you're looking at opponents, the danger-men always come from different people with great pedigree. Sam Maxwell, GB fighter, many international tournaments, these two know each other from the GB squad and have shared rounds together."
Dalton Smith:
"I said it before, I wanted this fight 18 months ago Eddie because it's a fight that would put me up to the next level but it's also a fight I know that stylistically wise I'm going to look good in. You know me, I'm not one to talk crap but when I see something and I believe in it I'll say it, and I honestly do believe this is going to be a fight where Dalton Smith is going to look destructive.
"Even my camp, I feel like I'm in a position where I'm coming into my prime. I'm feeling fit and strong. Even in sparring, it's the best I've ever felt. We're three weeks away and I just can't wait to get in there and show people.
"I'm very confident I can get anyone out inside the distance, but I've prepared for 12 rounds. How my career has gone at the minute, I've basically wiped everyone out, and the main thing I needed was the rounds. My last two fights I've been able to get that but I've just needed that fight to give me that fire in my belly, what gees me up. I believe this is the fight that's going to get that out of me, and it has in camp.
"Sometimes you can be professional but it's hard to get up for them fights. You saw that in my last fight. But believe me, this is a fight where' you're going to see the best of Dalton Smith.
"It was only two weeks ago I was at Wembley myself. We got the promotion. Like I say, I want to bring the big fights to Sheffield. Sheffield Wednesday are right behind me, the supporters there, and not only that the whole of Sheffield. I'm putting big nights of boxing back into Sheffield – especially the Hillsborough one, I'm confident as long as I keep winning I'm going to make that dream become a reality next year.
"I dreamt of having every single belt on my mantlepiece. Sometimes we forget what we're actually achieving. Sometimes we get caught up in the process of it all. Sometimes you have to sit back and realise what you've actually achieved. I'm one fight away from keeping that British Title for keeps.
"I've left no stone unturned. Believe me, it's the best camp I've ever had. I've been out in LA sparring some of the best fighters in the world. I haven't done that without any thought. That was my plan to go out there, I wanted this to be my bet camp and it has been my best camp. It's the best I've been performing.
"You look at the 140lbs division, there's bigger names out there (than Adam Aziz). There's some big big names. Look at some of the signings Eddie has just made. The 140lbs division for me is probably one of the most stacked. For me to get that Hillsborough Stadium fight, I'm not going to be short of names for a dance partner."
Sam Maxwell:
"Everyone knows my experience and what I've done in the game. The way Dalton has been guided, he's getting stepped up and stepped up, so this is the moment that we'll see how good Dalton really is, fighting me, because I know I'm a great fighter.
"I'm extremely hungry right now. It was hard taking that loss but I've regrouped, come back and I feel like I'm much stronger now and it's just about showing that on fight night now. The loss was another thing added to my experience and I've developed from that. I'm a better fighter for that loss I feel.
"A win for me would change the trajectory of my career. That's why I've taken this fight. That's why I'm training harder than I've ever trained in my life. Beating Dalton, Dalton is the man, he's the poster boy, he's had some great wins, so beating him shows I'm at that level and I'm putting my name out there to be in the big fights."
Tickets for Smith vs. Maxwell can be purchased via Stage Front.