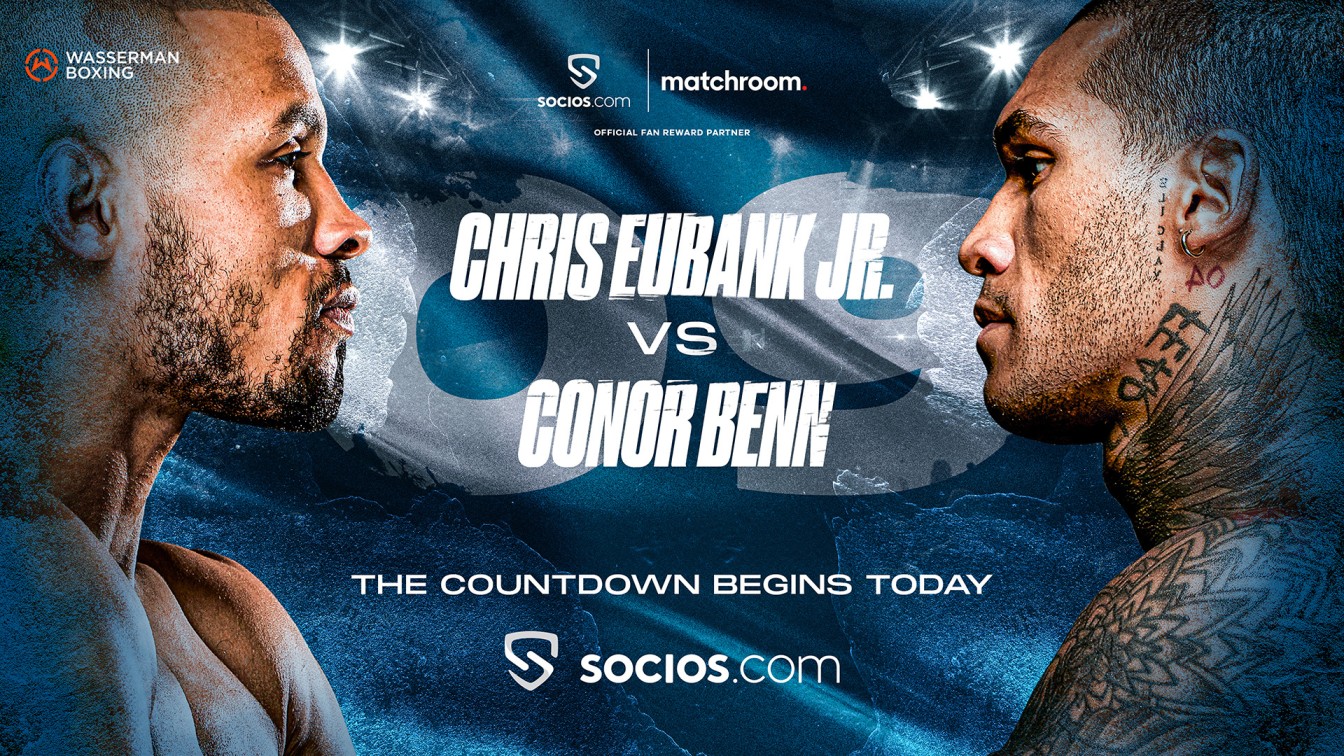 News
SOCIOS.COM BECOMES FAN REWARDS PARTNER OF EUBANK JR. Vs BENN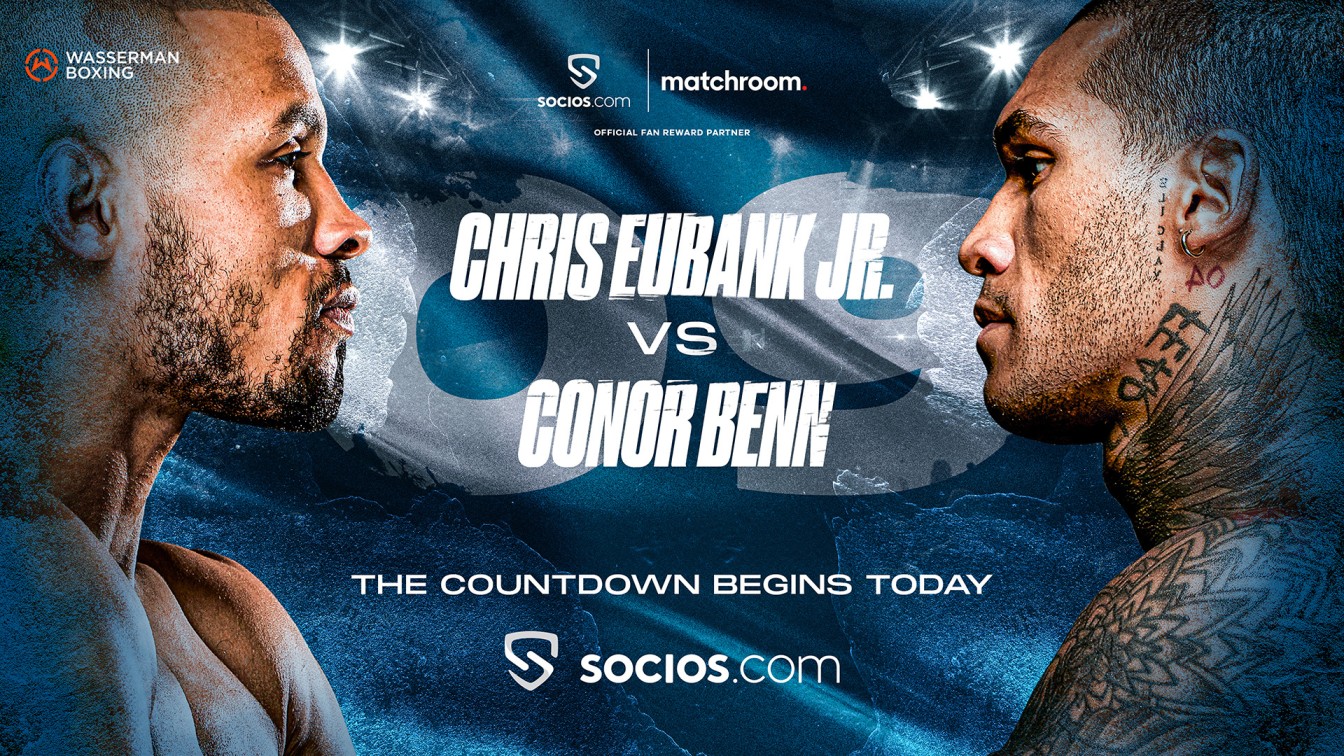 Socios.com, the world's leading fan engagement and rewards platform, is pleased to announce that it has teamed up with Matchroom, the world-leading boxing promoter, to become official Fan Rewards partner of the upcoming Chris Eubank Jr. Vs. Conor Benn fight on Saturday
October 08th at London's O2 Arena.
Almost exactly 30 years to the day since Chris Eubank and Nigel Benn went toe to toe in an iconic 'Judgement Day' clash at Old Trafford, the sons of these two boxing legends will collide at a packed 02 Arena in what promises to be a thrilling second generation showdown.
Socios.com is the creator of Fan Tokens, digital assets that enable fans to access highly engaged communities where participation in games, club polls, predictors and other features unlocks access to rewards including club merchandise, VIP tickets, and unique, memorable club experiences. More than 170 leading organisations from across 25 countries and 10 different sports verticals have embraced the platform.
This new agreement marks Socios.com's first venture into boxing. This partnership aims to introduce more sports enthusiasts worldwide to the benefits of Socios.com's fan engagement and rewards platform, adding more utility for new and existing Fan Token holders. Socios.com will roll out a comprehensive rights and activation plan that will run throughout the build up to the fight and until the post-fight press conference, with sports fans holding Fan Tokens being able to access unique opportunities along the way.
Fans will be able to become actively involved in the build up to the fight on the Socios.com app, voting in a series of polls including the chance to choose questions that will be asked at the pre-fight press conference. Fans will also get the chance to win inner ringside tickets and once-in-a-lifetime experiences, including backstage access to the fight and the chance to attend the weigh-in and post fight press conferences.
The partnership offers Socios.com valuable brand exposure at an event that sold out tickets in less than an hour and which will be broadcast exclusively live on DAZN around the world and on DAZN PPV in the UK and Ireland. Socios.com will have brand visibility on the boxing ring (edge of the ring apron, canvas and downstraps) and across the O2 Arena's digital screens and LED ribbon.
Matchroom Chairman Eddie Hearn, said: "We're delighted to be partnering with Socios.com for the huge fight on October 8. We're always monitoring fan feedback and this is a great way for fans voices to be heard in the build-up to what will be a memorable fight night."
Alexandre Dreyfus, CEO of Socios.com, added: "Socios.com is a multisports community and this fight, which builds on a great boxing legacy, will capture the attention of sports fans around the world.
"We're very excited to be part of this exciting event and look forward to increasing the range of benefits on offer to our existing community, while introducing an even broader audience of sports enthusiasts in the UK and around the world to our rewards and engagement community."
Powered by Chiliz, leading blockchain provider for sports and entertainment, Socios.com hosts a community of millions of sports fans from more than 160 countries. Socios.com's roster features football giants FC Barcelona, Paris Saint-Germain, Manchester City, Juventus, AC Milan, Inter Milan and many more massive European and Latin American teams, as well as MMA giants UFC, leading Formula 1 teams, a host of esports organisations and over 70 major US sports franchises. Socios.com has over 300 employees and regional headquarters in Miami, Madrid, Malta, London, Istanbul, Milan and Sao Paulo.