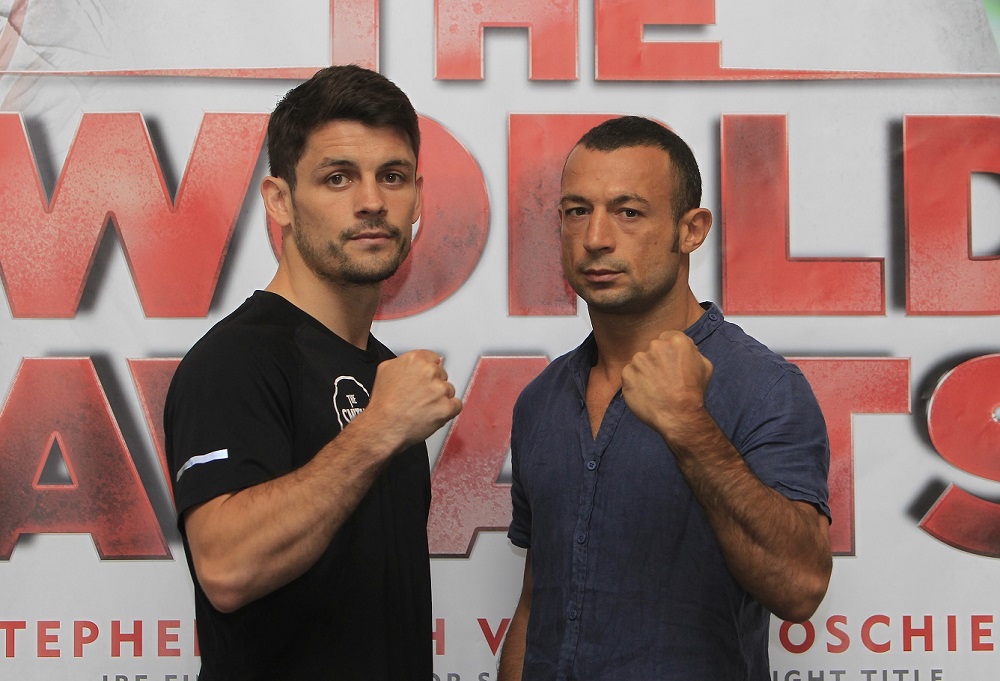 News
Stephen Smith: This Is My Only Shot At World Glory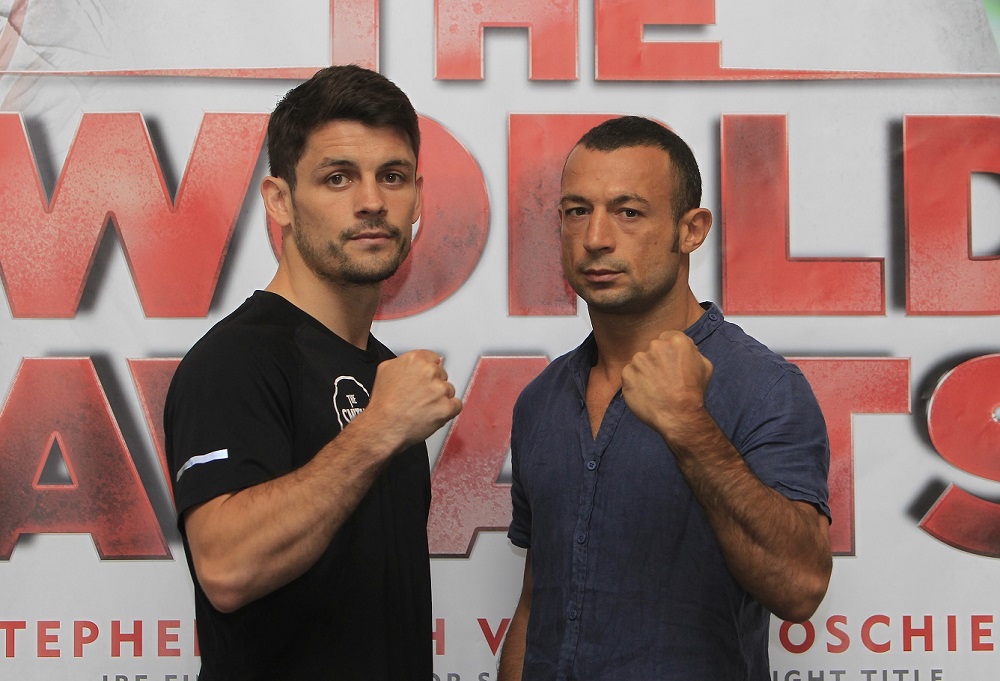 Stephen Smith says his IBF World Super-Featherweight final eliminator with Devis Boschiero is his final chance at World title glory as they meet for the mandatory spot at the Liverpool Olympia on Saturday night (September 19) live on Sky Sports.
Smith has been on the World title trail in the 130lbs division after impressive wins over Sergio Medina and Mauricio Munoz in the last year, and the hometown clash with the Italian can take him into pole position for a crack at the belt currently in the possession of the Puerto Rican Jose Perdraza who defends the strap in Ohio on October 3 against American Edner Cherry.
'Swifty' knows he has his hands full against the former European champion who was edged out in a WBC World title challenge in Japan in 2011 via a controversial split decision against Takahiro Ao – and believes Saturday night is make-or-break for his World title dreams.
"I believe it is my only chance at a World title shot," said Smith. "That is how I am looking at it. I have been waiting for a while and this is the only chance I will get and I have to capitalise; it is now or never for me.
"It is the World title and a chance I have been craving. Whether it be Jose Pedraza or Edner Cherry I don't really mind, I am not looking ahead of this fight because I have to win this tonight.
"If I win this fight then I am fighting for the World title; no politics, no negotiations, I am next in line and will fight for the World title. Wherever that be I don't mind, I just want my chance. Given that I have home advantage in the final eliminator I can't complain.
"I agree with the people who say Boschiero should have won that fight in Japan against Ao for the WBC title. It was a split decision over there and he was very unlucky not to get it in my opinion.
"I cannot look past him. I can't see it as I have a shot at the title – I have to go and beat him for it and that is what I fully intend to do. I think he is a good fighter, an aggressive fighter and he comes looking or the big shots but on the night it will hopefully play into my hands. Stylistically it makes for a good fight but it is one where I believe I will be better than him in every department.
"I have watched a lot of him. Joe Gallagher is a big believer in watching them and studying the shots. Joe has watched a hell of a lot of him and he has been on to me to watch this, watch this and watch that. He picks out rounds for me to watch. I have done enough studying for this fight where I am now confident going in that I will be able to get the shots off that Joe wants me to."
Smith's clash with Boschiero tops a big night of action on Merseyside as Scotty Cardle makes the first defence of his British Lightweight title against Cardiff's Gary Buckland.
Unbeaten World ranked Light Welterweight Bradley Saunders making his return from a hand injury, and there's action for Liverpool pair Sean Dodd and Tom Farrell and unbeaten Manchester trio Marcus Morrison, Hosea Burton and Zelfa Barrett.
Tickets are on sale priced at £40, £60 and £120 VIPs exclusively from Matchroom Boxing at www.matchroomboxing.com and on 01277 359900.
Tickets for September 12 are also be available from http://www.stubhub.co.uk/matchroom-boxing-tickets/ – StubHub is the official ticket partner and marketplace of Matchroom Boxing and Anthony Joshua.