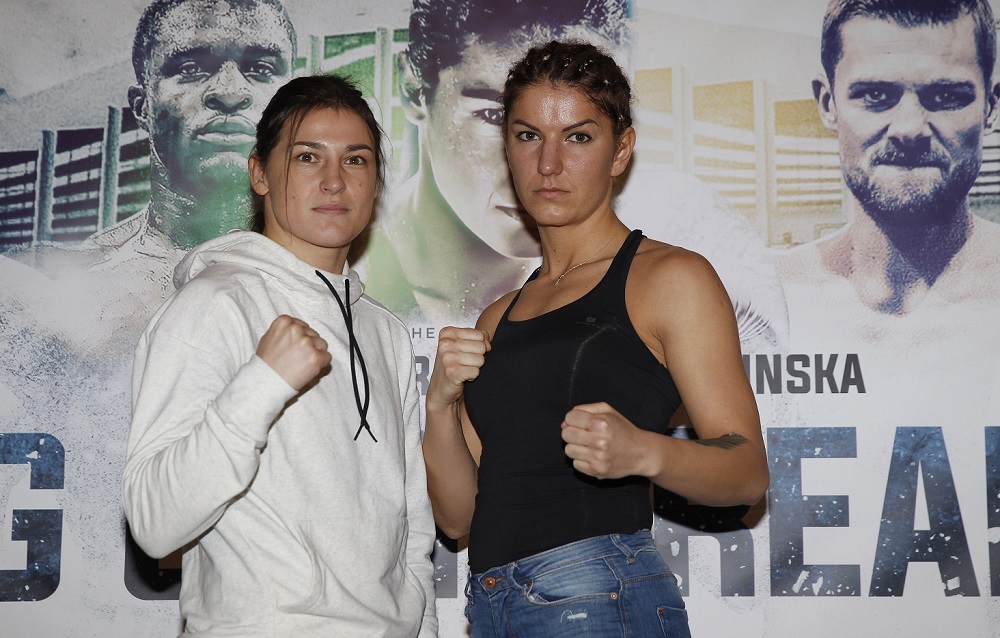 News
Taylor: I Want To Be A Pioneer For Women's Pro Boxing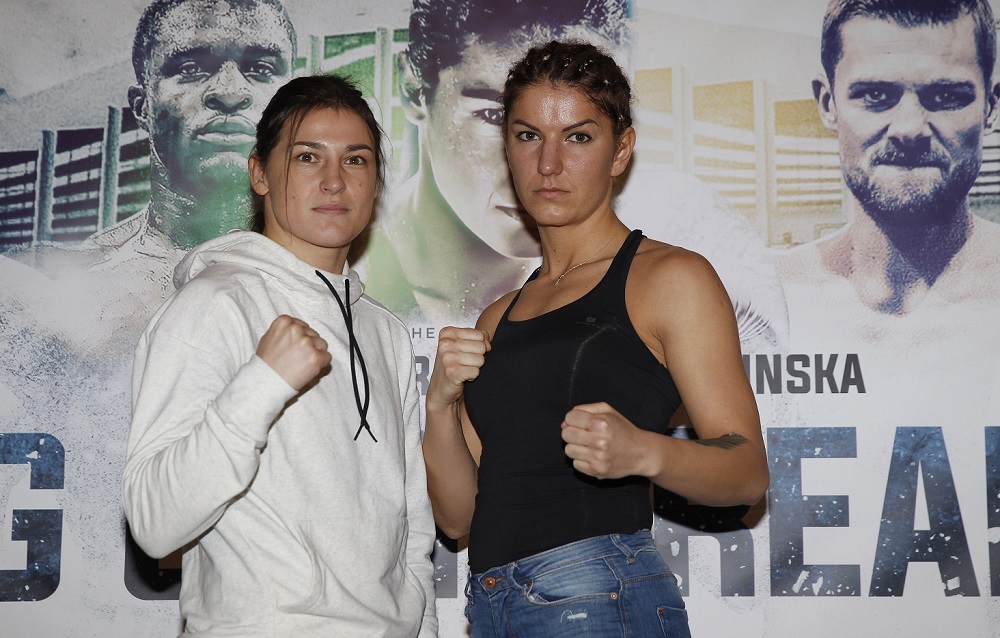 Katie Taylor says she's determined to turn her amateur success into World title glory as she sets off on her professional journey with a debut against Karina Kopinska at The SSE Arena, Wembley on Saturday night, live on Sky Sports.
Taylor's focus is now on World domination, and that spells trouble for her future rivals. A huge star in her homeland, promoter Eddie Hearn and TV partner Sky Sports are plotting for the long-term, taking Taylor to Manchester next month and then looking to fight in Europe and America in the first quarter of 2017.
Taylor was a pioneer for the women's amateur game and with her brilliance in the ring coupled with her huge popularity, the 30 year old is determined to breathe life into the women's pro game in Ireland and the UK, whilst adding belts to an already over-flowing mantelpiece of honours.
"I would love to do for pro boxing what I did for the amateurs," said Taylor. "I think we need a few of the big names to turn over, like Claressa Shields did at the weekend in America. This is the platform that women's boxing needs.
"It's important to be financially secure when I am finished fighting as it's a short career, but I am not motivated by money. I made a good loving in the amateurs and now it's a new challenge and new goals and that's what is exciting for me. I am going to where I am most passionate about my future and that's in the pros.
"I never felt like walking away, I knew that there's still so much more greatness ahead of me. I performed badly at the Olympics but I knew that the best was yet to come. I am a fresh 30 year old and I feel I have many, many years left in me, so it was a matter of getting past the disappointment and refocusing on the future.
"I'd love to win a World title, unify the belts and try to go up the weights and try to win belts at higher weights too. I'd like to do what the likes of Ronda Rousey has done in the UFC and become a big name in professional boxing and raise the profile of the sport. UFC take their female fighters very seriously and they claim equal billing to the men on the shows, that's huge, and that's why a lot of boxers are turning to UFC.
"I didn't used to have a great deal of interest in who was doing what in the pros but now that I have turned over I am obviously looking at the names out there, those that I am chasing. It's big in the States, Germany, Scandinavia, there's a lot of interest in the sport in these countries and we have to emulate that in Ireland and the UK.
"It's great to have the quick turnover and box again in a couple of weeks and then hopefully a few fights early in 2017. There's pressure to put on a good show in the early fights but I've always had that pressure to perform in the amateur days so that's not going to change."
Taylor's clash with Kopinska is part of a huge night of action in London as John Wayne Hibbert and Martin Gethin clash in a must-win Super-Lightweight fight.
Ohara Davies faces a huge step-up as he challenges WBC Silver Super-Lightweight champion Andrea Scarpa, Martin J. Ward defends his British Super-Featherweight title against Ronnie Clark, Ben Hall faces American danger man Carson Jones, Reece Bellotti meets Ian Bailey for the vacant English Featherweight crown, and unbeaten youngsters Jake Ball, Craig Richards and Ted Cheeseman look to end 2016 with a bang. Conor Benn has been forced off the bill with shingles.
Tickets for November 26 are on general sale priced £40, £60 and £100 available from www.ssearena.co.uk or by calling 0844 815 0815. £150 VIP tickets are available exclusively via www.matchroomboxing.com
Face value tickets for November 26 are also be available from http://www.stubhub.co.uk/matchroom-boxing-tickets/ . StubHub is the official ticket partner and marketplace of Matchroom Boxing and Anthony Joshua.