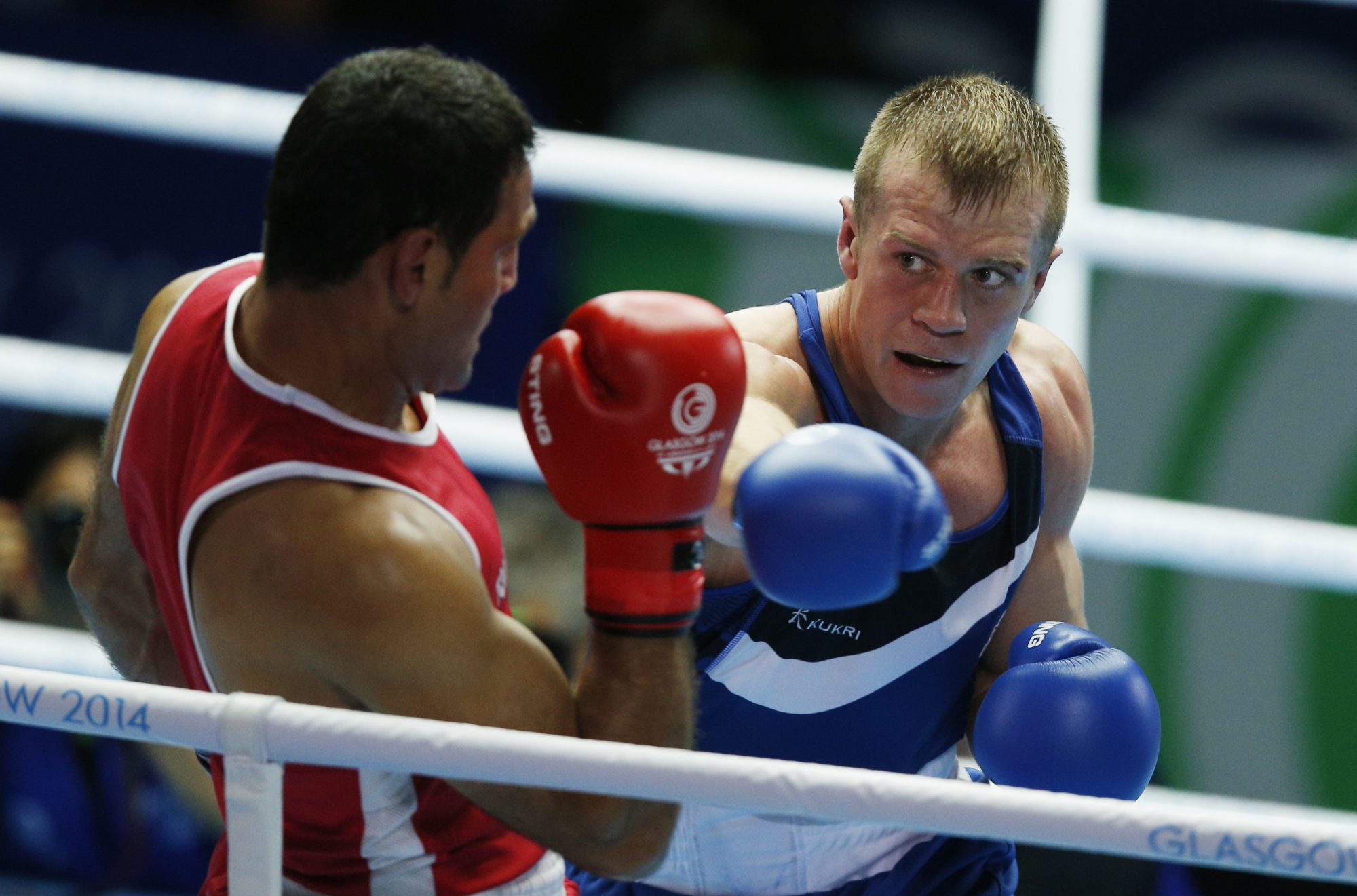 News
Team Gb Star Baister To Make Pro Debut On Saturday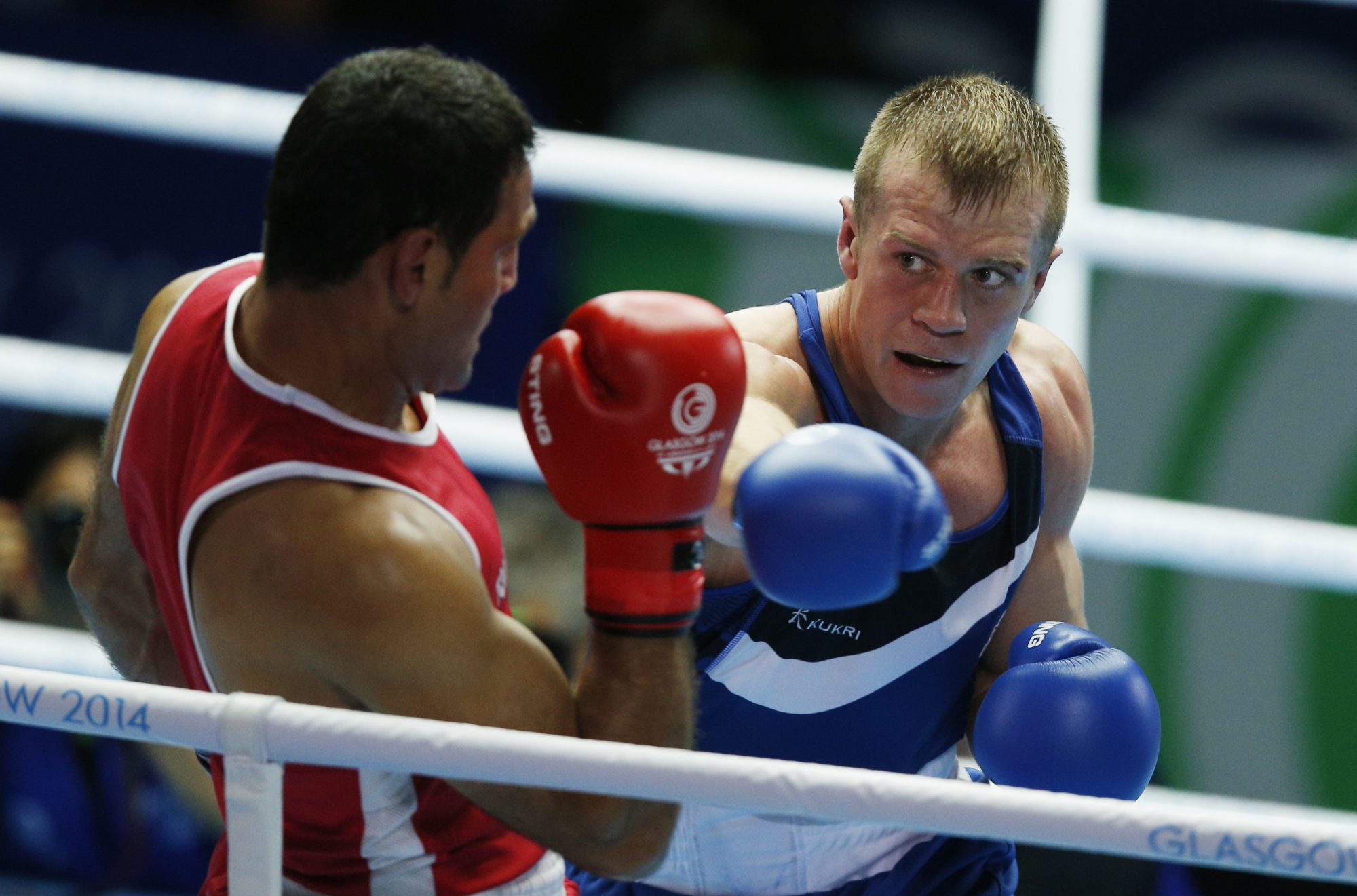 Warren Baister says he wants to get into title fights as soon as possible as he makes his pro debut at the Echo Arena in Liverpool on Saturday night, live on Sky Sports.
Baister was part of the England team at the 2014 Commonwealth Games in Glasgow in the Heavyweight division, but was edged out by eventual gold medal winner Samir El-Mais in the quarter-finals.
The Sunderland man could have held on to try to reach the Olympic Games in Rio in 2016, but instead chose to attack the paid ranks at Cruiserweight and will split his training between his hometown and the impressive set up at the MGM Marbella gym in Spain.
"I was the English and British number one for a few years so felt like the right time for me to turn pro," said Baister. "I'm confident my style will suit the pro ranks. I can't wait to get going.
"I enjoyed my time on Team GB but towards the end it was getting a bit monotonous. I've seen it all and done it all and to be honest it's not a nice time to go through in the build-up to a major tournament. It's quite stressful and really my heart wasn't in it enough to go through all the training camps, competitions and build-ups anymore.
"I've trained out in Marbella at the MGM gym in stages which is the best in the world, but I'm mainly based in the UK close to home.
"I'll be doing camps in Spain but I won't be moving out there. I am going to stay in Peterlee, working with Dave Binns and training with Glenn Foot.
"The beauty of being part of the MGM team is at any time they can fly me out there at short notice for training camps, so I've got the best of both worlds really.
"I'm going to be boxing at Cruiserweight and I feel the division is one that doesn't get that much attention and is overlooked. It's screaming out for someone to come and put the division in Lights – in time I feel confident I can attract some public interest to the division.
"I haven't had the chance to spar any top Cruiserweight pro's yet but I've been sparring some of the GB squad and they have some real talented fellas there.
"Sunderland and the North West in particular need a big boxing talent to bring the city into the mainstream. Bradley Saunders is currently out with a hand injury but I feel once I get some momentum – people will jump on-board. Boxing has huge potential up here.
"I'd like to get seven fights under my belt within the first 12 months then after that start focusing on some titles."
Baister's pro bow is part of a massive night of boxing on Merseyside as unbeaten Liverpool Super Middleweights Callum Smith and Rocky Fielding clash for the vacant British title.
Ricky Burns is on the trail of his old WBO Lightweight World crown and faces Aussie Josh King for the Inter-Continental strap, Scotty Cardle defends his British Lightweight title against local favourite Sean 'Masher' Dodd, Prizefighter champion Tom Doran meets Rod Smith in an eliminator for the British Middleweight title and unbeaten Lightweight talent Ohara Davies faces Chris Truman.
Limited tickets are sale now from the Echo Arena website www.echoarena.com and on 0844 8000 400 – priced £40, £60, £80, £100 and £150.
Tickets for November 7 are available from http://www.stubhub.co.uk/matchroom-boxing-tickets/ – StubHub is the official ticket partner and marketplace of Matchroom Boxing and Anthony Joshua MBE.