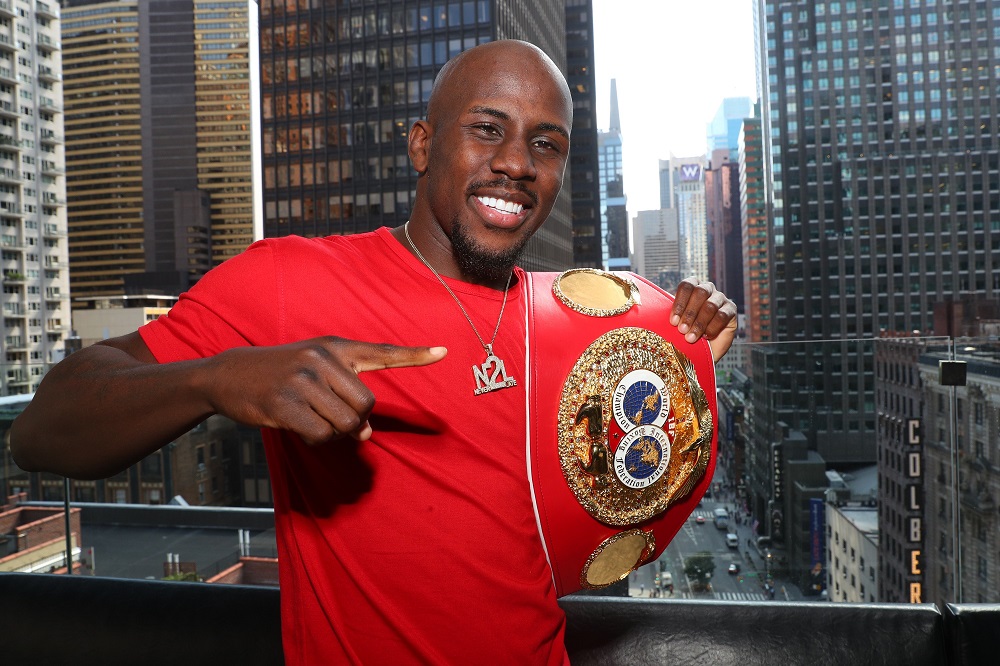 News
Tevin Farmer Pens Multi-fight Co-promo Deal With Dibella Entertainment And Matchroom Boxing Usa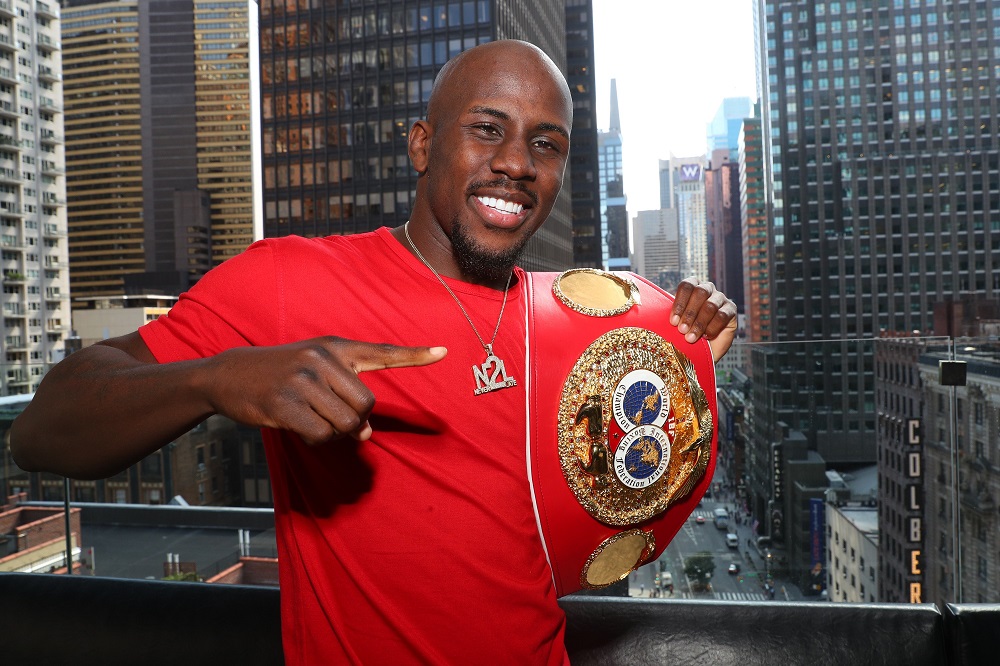 Tevin Farmer has signed a multi-fight co-promotional deal with DiBella Entertainment and Matchroom Boxing USA.
The newly crowned IBF World Super Featherweight champion will make the first defense of his title live on DAZN in a bout to be announced this week – another step in the remarkable career of the popular southpaw.
Farmer travelled to Australia earlier in the month to land the title in convincing fashion in the backyard of Sydney's Billy Dib, to claim the IBF strap at the second attempt having been on the wrong end of a controversial split decision against Kenichi Ogawa in Las Vegas in December, a result subsequently change to a no-contest following Ogawa failing a drugs test.
The Philadelphian ace's win was a sweet moment after recovering from a career-threatening injury when he was shot in the hand in July 2017 – reaching the World title status his undoubted talent has always promised.
Farmer is hunting down unification bouts as soon as possible, with champions Gervonta Davis, Miguel Berchelt and Masayuki Ito all on his radar.
"Winning that belt after everything I've been through brought me indescribable joy," said Farmer. "I always felt that I was a true champion. I just had to go over to Australia, capture the title and prove it, and I did just that. I came home a champion and celebrated, but I got right back in the gym. I want to be an active champion and defend my title. That's why I'm so thrilled about this deal. It's a pleasure to work with both DiBella Entertainment and Matchroom Boxing USA and I know that with us working together, big things are going to happen. Ultimately, my goal is to get all the belts and I'll do whatever it takes. I'm open to fighting anybody to unify. I'm looking forward to showing the world who Tevin Farmer is and what I can do."
"Through all of Tevin's hard work, heart and determination, he overcame the odds, achieved his dream, and now he can enjoy the fruits of his labor," said Lou DiBella, President of DiBella Entertainment. "This is a great deal that will help progress Tevin's career as he begins his championship reign. Starting with his first title defense in October, Tevin will stay active as we work toward getting him the biggest and most meaningful fights available."
"Tevin Farmer has a great story but more importantly to me the man can really fight," said Eddie Hearn of Matchroom Boxing USA. "He showed great heart to bounce back from that shocking decision in Las Vegas and go to Australia to win the title – and now the world is his oyster.
"We have a great fight lined up for him in October but the ultimate focus is Gervonta and other unifications. We are going to keep him nice and busy and we look forward to working with Tevin and Lou on this exciting journey."