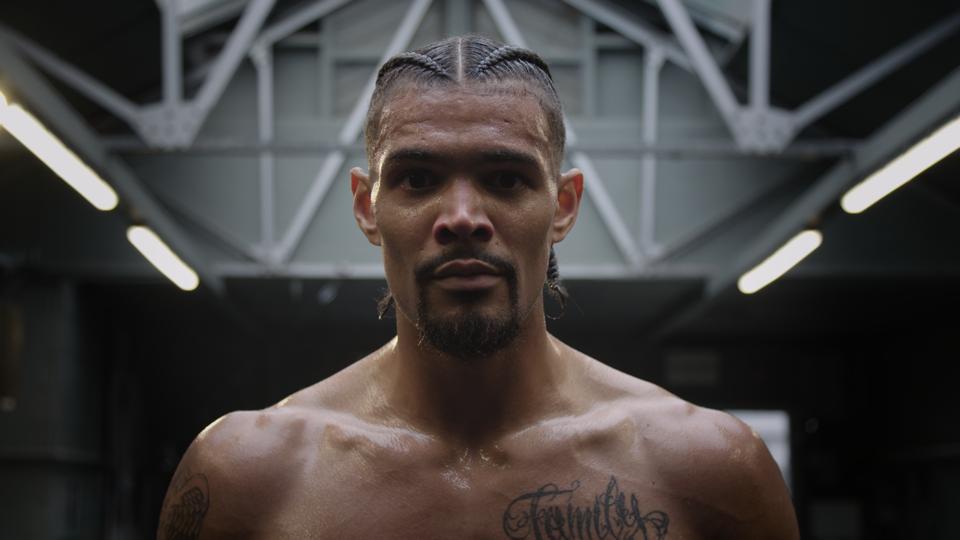 News
Thompson – I'm ready to make my mark on the Cruiserweight division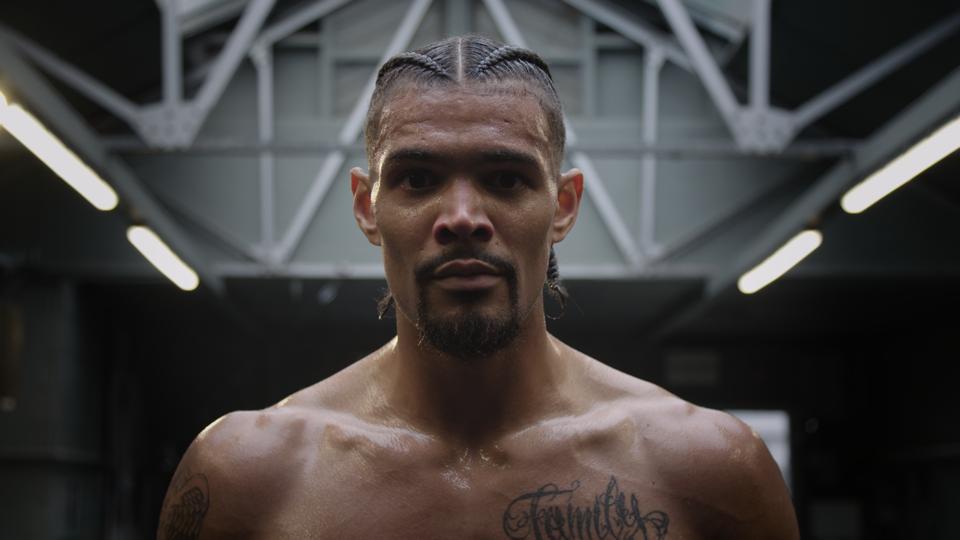 'Troublesome' set for Matchroom debut at The O2
Jordan Thompson is itching make his mark on the Cruiserweight scene as he prepares to step through the ropes for the first time as a Matchroom fighter against Piotr Podlucki at The O2 in London this Saturday October 30 after a two year absence from the ring.
The 6′ 7″ powerhouse from Manchester is undefeated in ten fights since making his professional debut in December 2015, with eight of those wins coming inside the distance, and the former tennis star will be looking to make up for lost time after teaming up with Brian Peters and new coach Don Charles.
"Through lockdown it was tough," admitted Thompson. "There wasn't really any light at the end of the tunnel. I was training non-stop. I'm always in the gym and I'm always working hard. When you're putting in all of that work and there's no light at the end of the tunnel, it's tough. There was a lot of ups and downs. There was a lot of conversations that I had with myself. Then I made that connection with Brian Peters who literally just gave me life in the sport and showed me light at the end of the tunnel.
"I'm ready to steal the show"
- Jordan Thompson
"Ever since that introduction it's just been a snowball effect and the good news kept coming and coming and here we are now preparing for my Matchroom debut on a massive bill at The O2. That's what dreams are made of. I'm very lucky to have a massive loving family and lots of friends. They've really supported me through the hard times as well.
"I'm really keen to get going and just make everyone proud, including myself. I feel like the person that I want to prove a point to more than anyone is myself because I'm the one who's had those conversations with myself. I'm just trying to make myself proud and my family proud, and then I'll be a happy man. No matter what has happened in your life, no matter what you've done, no matter the good, the bad, the ugly, there's always light at the end of the tunnel and you can always bounce back from any situation."
'Troublesome', 28, has suffered a stop-start tenure in the paid ranks but can now look forward to progressing in an exciting British Cruiserweight division that contains the likes of new Matchroom stablemates Lawrence Okolie, Tommy McCarthy and Chris Billam-Smith.
"For me to have my Matchroom debut on such a big show at The O2 is surreal. I've never boxed at The O2 so it's an amazing one to tick off the list. I'm really looking forward to it and I'm definitely going to put on a show. I'm a 6′ 7″ Cruiserweight born in Manchester. 10-0, 8 KOs – stayed locked in because there's more knockouts to come.
"When I get in the ring, I don't just get in there thinking, 'let me get the win on points'. I want to look good and I want to win in style, so I will be going for the knockout and it will come. I'm ready to steal the show and I'm ready to make my mark on the scene and the Cruiserweight division."
Thompson vs. Podlucki is part of a big night of action Greenwich, Chantelle Cameron's (14-0, 8 KOs) WBC, IBF and Ring Magazine Super-Lightweight Unification clash with the USA's Mary McGee (27-3, 15 KOs) tops the bill, 'The Savage' Alen Babic (8-0, 8 KOs) clashes with two-time World Title challenger Eric Molina (28-7, 20 KOs) over eight rounds, Craig Richards (16-2-1, 9 KOs) returns to the ring against Poland's Marek Matyja (20-2-2, 9 KOs) after pushing WBA Light-Heavyweight World Champion Dmitry Bivol all the way in May, Youssef Khoumari (13-0-1, 5 KOs) takes on Jorge David Castaneda (14-1, 11 KOs) for the vacant WBC International Silver Super-Featherweight Title, 'The Romford Bull' Johnny Fisher (3-0, 3 KOs) faces Spain's Alvaro Terrero (5-13-2, 3 KOs) in front of over 1,000 of his fans, Catford Super-Bantamweight Ellie Scotney (2-0) squares off against Eva Cantos (2-1) in her first fight with new trainer Shane McGuigan, Takeley Light-Heavyweight prospect John Hedges (3-0) meets Ben Thomas (2-7-3, 1 KO) over four rounds and Dublin Heavyweight Thomas Carty (1-0) has his second professional fight.