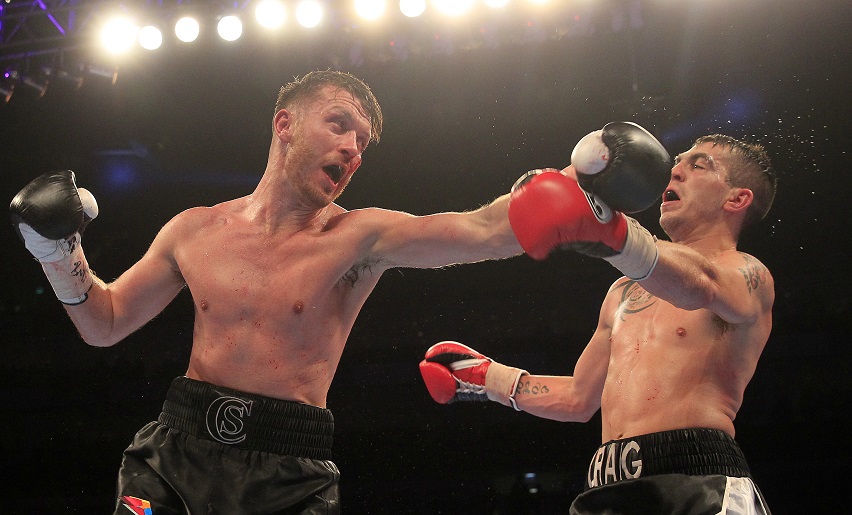 News
Undercard Report From The O2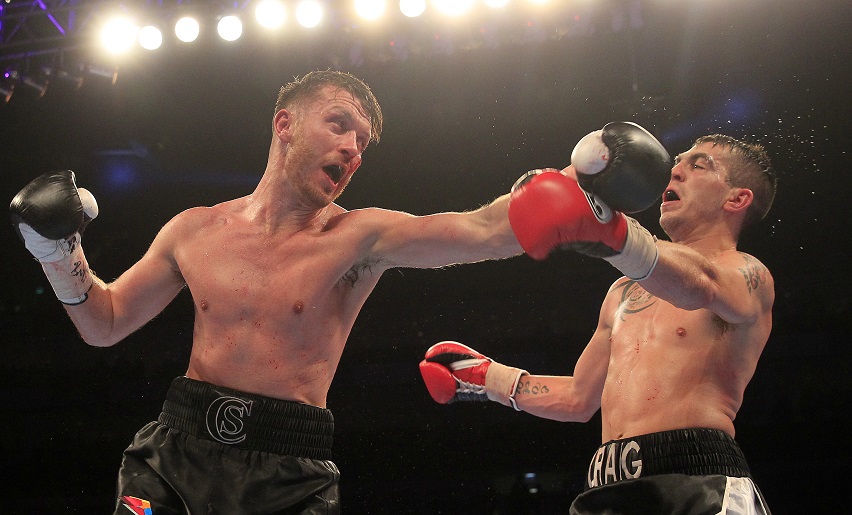 Dave Ryan beat John Wayne Hibbert – round nine stoppage (2.00 mins)
Dave Ryan successfully defended his Commonwealth Light Welterweight title by stopping John Wayne Hibbert with a brilliant turn-around performance in a stunning show opener at The O2.
Ryan was dropped by Hibbert in the third round clipping short right and again in the fifth round from three shuddering rights to the body.
But the Derby man rallied instantly and turned the fight on its head, with a great seventh round rocking Hibbert but the he responds in kind before putting Hibbert down twice and giving referee Victor Loughlin no option but to stop the contest.
"I've got a big heart," said Ryan, who takes Hibbert's WBC International title too. "It was such a tough fight He caught me with a great body shot and I had had some rib problems, so that was hard to come back from. He hurt me in every rounds.
I'm taking my boxing more seriously now and I am working on my power, so it's onwards and upwards from here. I will see what is out there."
Scotty Cardle beat Craig Evans on points 116-112, 116-112, 116-112
Scotty Cardle landed the British Lightweight title in a gruelling contest with Craig Evans.
Cardle was on top in the early section of the bout but Evans was a constant threat in the fight, but the Lytham St. Annes man kept the Welshman at bay and was awarded the belt by four points on all three judges' scorecards to bring yet another British title into Joe Gallagher's gym.
"I knew I was going to go down to the wire," said Cardle. "He's a tough man and I have nothing but respect for him – I went into the last round thinking I needed to win it, it felt like that close a contest. I don't think I slowed down, I just think he is a hard guy and he has got a great engine – but so have I.
"I am right in the mix but I am not going to speed things up too fast – we'll talk defences with Eddie soon but I am going to enjoy this tonight."
Nick Blackwell beat John Ryder – round nine stoppage (2.36 mins)
Nick Blackwell won the British Middleweight title at the third attempt, stopping John Ryder with a sixth round onslaught.
Ryder had the better of the opening half of the fight, but Blackwell rocked him with a big right hand and leapt all over the Londoner, hurting him immediately with a left and then pouring on the pressure to force Howard Foster to jump in and stop the action.
"I can't remember the last time I cried but I couldn't help it then," said Blackwell. "I've worked so hard to get this belt, I always feel that I can come on strong in the late rounds. I don't think John was in a position to defend himself but he's a proud man and he wanted to fight on and so would I if the tables were turned."