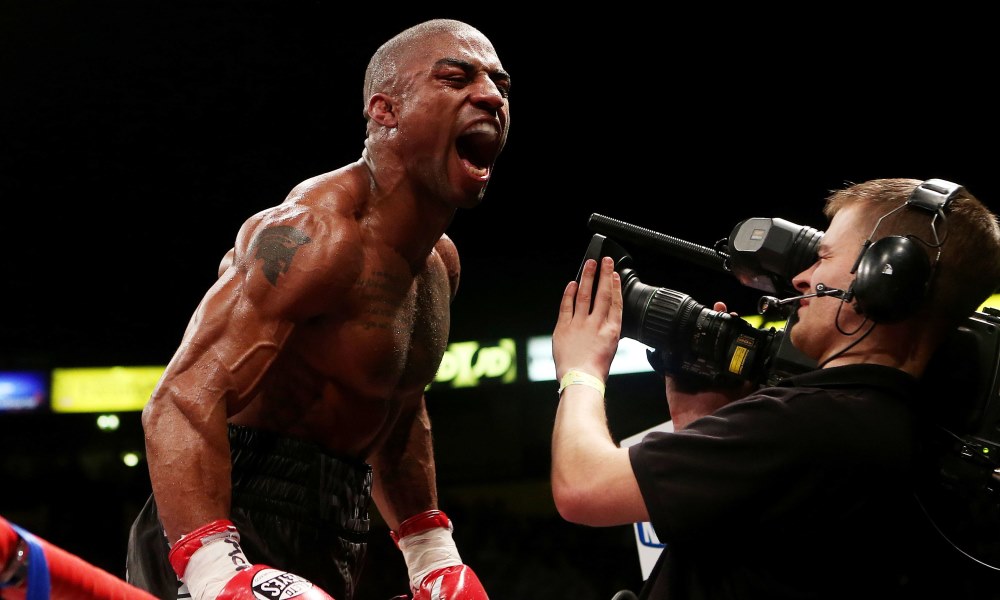 News
Joshua Sends Power Threat To Heavyweight Rivals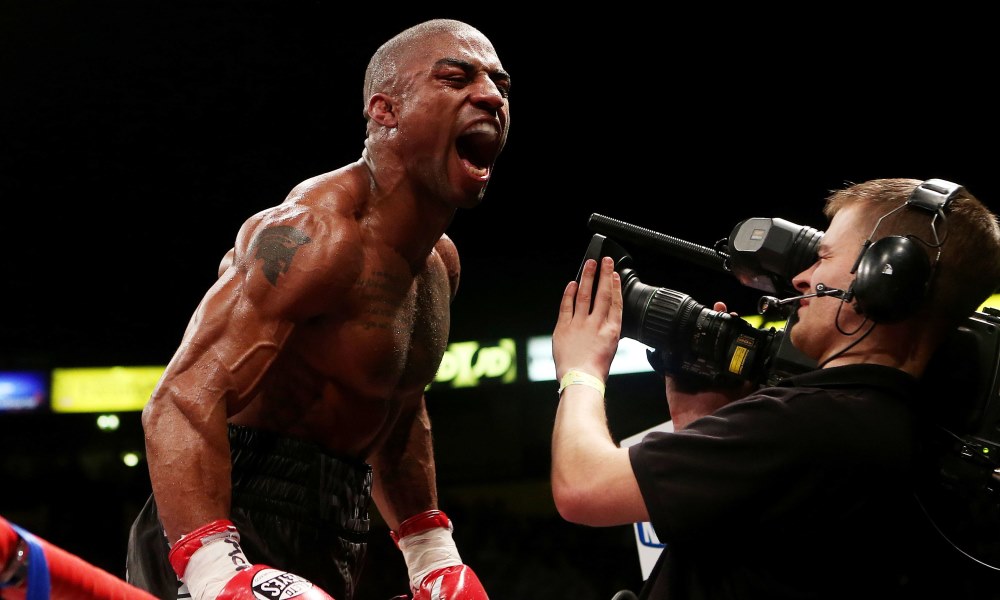 Olympic star dispatches Bakhtov in two rounds
Anthony Joshua MBE claimed his first professional title on Saturday night with a brutal second round KO of Denis Bakhtov – and chillingly warned his Heavyweight rivals: 'My power is only going to grow.'
The Olympic gold medal hero blasted Bakhtov out of the equation in just five ruthless minutes in east London – back in the venue of his debut last October.
Joshua signalled his intent in the opening round, staggering the Russian with a fierce right counter that led to the 24 year old hunting a fourth first-round stoppage.
Bakhtov, in his 48th pro fight, survived to hear the bell but Joshua's assault began in earnest at the beginning of the second stanza and referee Ian John Lewis had seen enough after two minutes to make it nine KOs in nine fights for Joshua.
"I thought he was going to be taking me five or six rounds but it's going well and I'm putting the work in at the gym and it's paying off on fight night," said Joshua.
"I think it's my accuracy really more than the power, I haven't been doing much strength work recently because I have been in the gym so much, so I think speed and accuracy is getting me through right now.
"He came out game and as a fighter you can tell someone wants to have a go, he tried to slip in a left hook and I adjusted and thought 'OK, this is what you are bringing to the table' – I was back at The O2 and in London for the first time in a while so the adrenaline was pumping."
Joshua, who turns 25 on Wednesday, now focusses his attentions on Michael Sprott whom he faces at the sold-out Echo Arena in Liverpool on November 22 live on Sky Sports Box Office – where victory over the former British champion and European title challenger will complete 'phase one' of his future plans.
"That fight will complete a phase in my mind," said Joshua. "People have been saying since my second fight 'he needs to stop fighting tin cans' and all that, it takes time though and if I keep beating people then I am going to move up, so if I beat Michael then I am sure we'll be stepping up in 2015. We've done Bakhtov and got the WBC International belt and now we're looking at Sprott, so by the end of 2015 it will be interesting to see where we are."