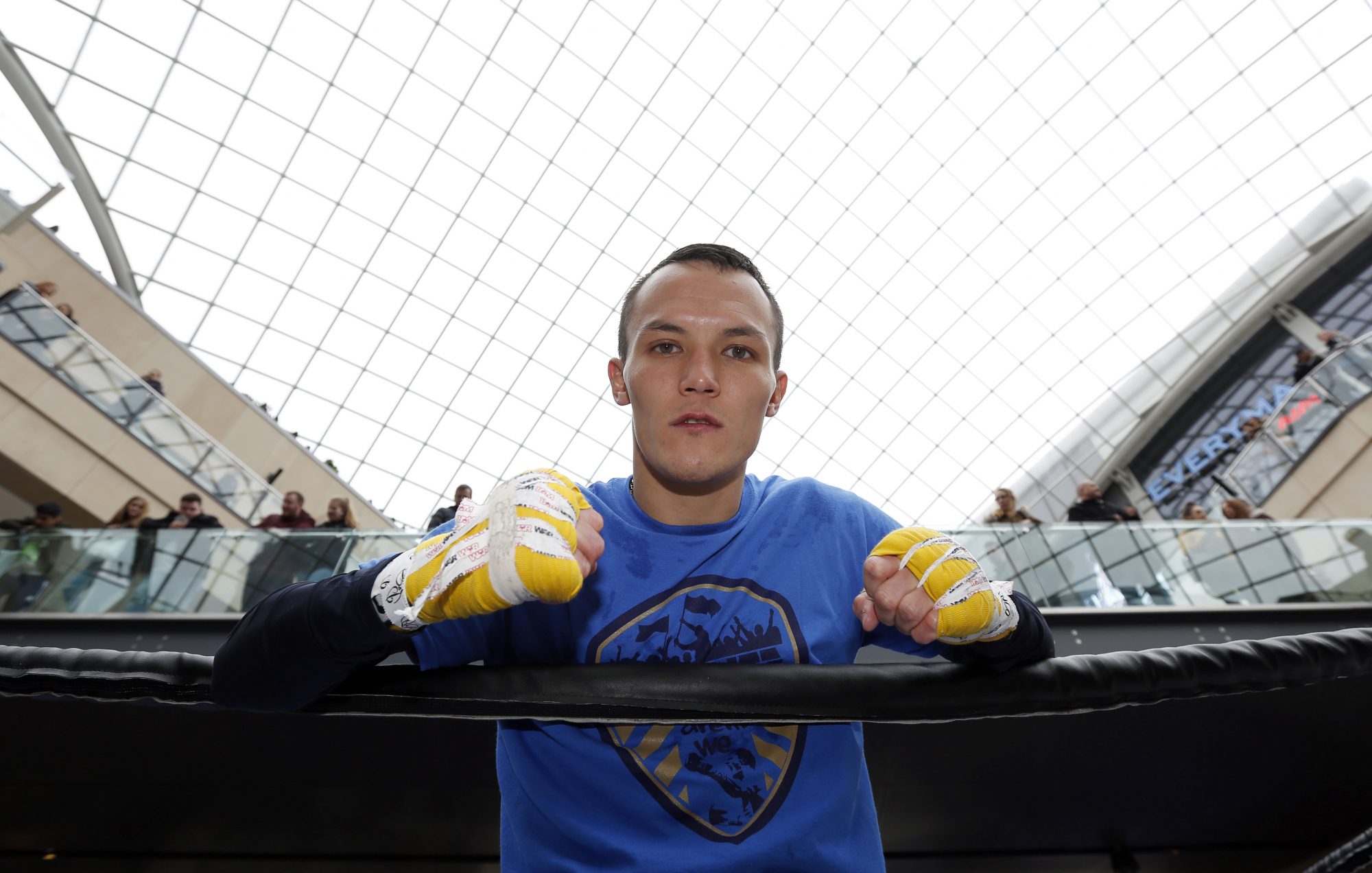 News
Warrington: My Focus Is On Amagasa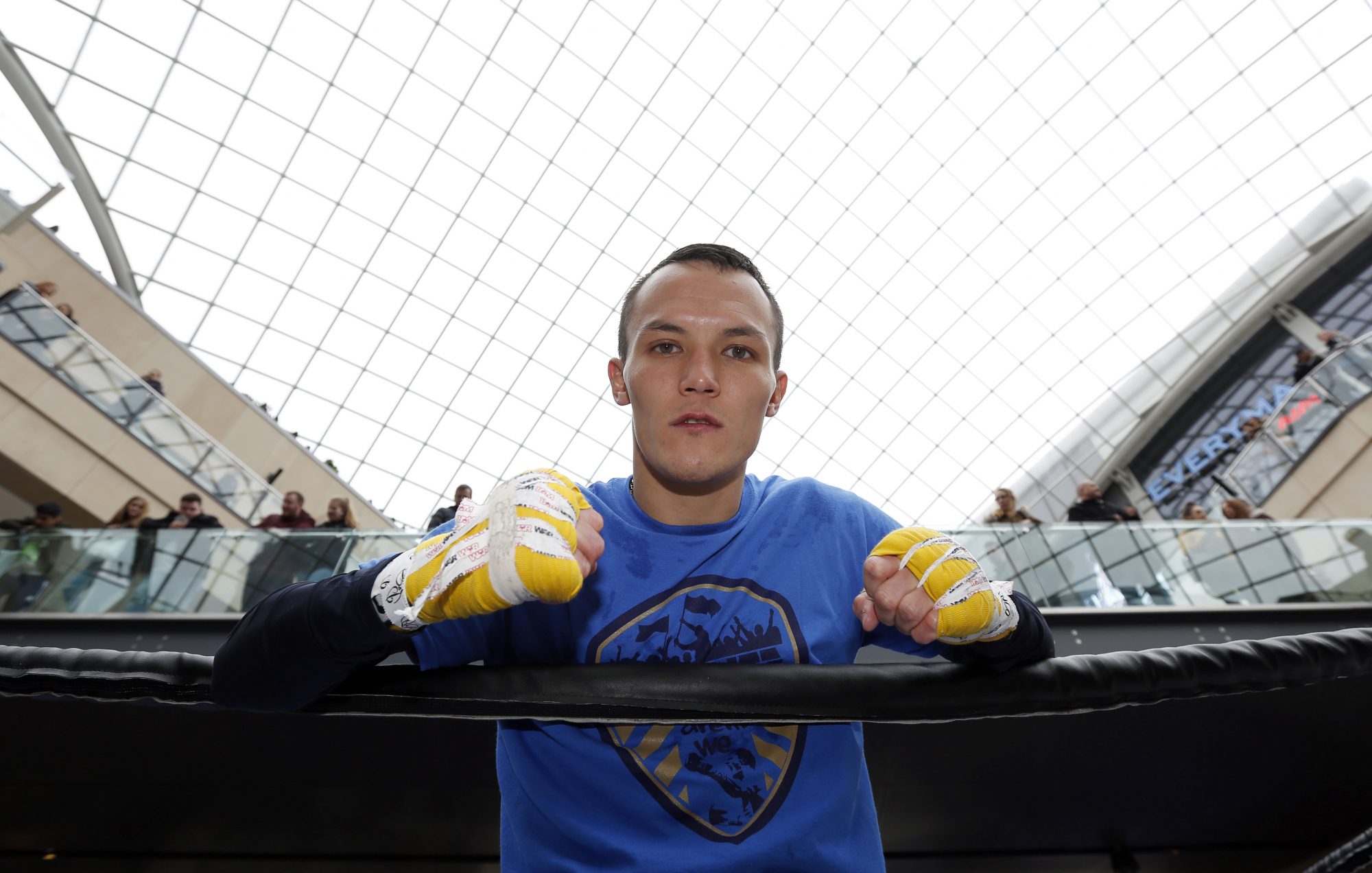 Josh Warrington knows a World title fight is around the corner if he can see off the dangerous Japanese man Hisashi Amagasa at the First Direct Arena in Leeds on Saturday, live on Sky Sports.
Warrington has been hunting a showdown with IBF Featherweight champion Lee Selby, but first he must defend his WBC International title again Amagasa, who came close to dethroning the great Guillermo Rigondeaux in December 2014, flooring the Cuban twice before retiring after the 11th round.
Warrington will have a keen observer in Selby, who is in the Sky Sports studio for Stephen Smith's World title fight in America in the early hours of Sunday morning.
Selby defended his IBF belt in London last weekend on the undercard of Anthony Joshua's World Heavyweight title win, but suffered a scare in the second round when Eric Hunter floored him hard with a jolting right hook.
The Welshman bounced straight back up but Warrington believes the Philadelphia challenger proved that there are chinks in Selby's armour that the Leeds star can capitalise on if they meet at Elland Road.
"I think Lee got a bit exposed by Hunter," said Warrington. "He got caught clean plenty of times and took some big shots, but he defended his title so you have to credit him for that.
"Hunter was probably a little bit difficult for Selby because there wasn't a massive amount of footage of him out there. He is a talented fighter who just doesn't put a lot into it.
"This is the fight I need to show people that I can go to the next level and if we move on to Elland Road I want a full house and I want to have the critics on board. A lot of my critics are saying this is a tough fight for me but if he can come through this then you are looking at Josh Warrington versus Lee Selby as a 50-50.
"I need to beat Amagasa to prove I am a serious threat to Lee Selby and not that he is fighting me because I am a ticket seller.
"We have a game plan, my dad and my team have looked after that and you will see that I will pull of another good performance and we will march on together.
"I 100 per cent fancy the Selby fight, but it is boring me a bit now because first he wanted to go and crack America and said I wasn't big enough for him then he didn't box great against Fernando Montiel, didn't make too much of an impact in America and wants to come back and chin me.
"I have been nothing but respectful towards Lee and I have been patient, but I am little bit tired now of the crap he has been coming out with, talking about looking at bigger things. He is forever talking about Leo Santa Cruz and the other fighters in the division even before he had beaten Eric Hunter. He got through that, I have to get through, and then we can really start talking about the fight.
"I know the people of Leeds would love to see it. When I walk around Leeds the first two things people say to me are, 'How is it going Josh' and then 'when are you going to chin that lad from Wales?'
"It would be a special occasion and now he has beaten Hunter, if I can win we can start talking. It would be perfect for this summer. If it doesn't happen this summer it is another year until it will happen, and will he still be World champion in another year? It is a tasty division and one punch can change a fight. Maybe I want the opportunity while it is there.
"If the fight comes off I believe I beat him. People say he is levels about but I have what it takes to defeat Lee.
"The ball is in my court now. For a few years people would mention the fight and people would respond saying I didn't deserve to be in there with Selby. There was a point when I won the European title that the gap was quite close but since he won the World title people say it is all about levels.
"If I win people can't say I don't deserve the shot. Selby is a World champion and he beat somebody who had the belt to win it, but I think Amagasa is better than Evgeny Gradovich. He is a real tough fighter and if I win I deserve a shot at Lee Selby at Elland Road."
Warrington's clash with Amagasa is part of a huge night of action in Leeds with Stuart Hall aiming to take a huge step to regaining his IBF World Bantamweight title in a final eliminator against Rodrigo Guerrero.
Dave Ryan can regain the Commonwealth Super-Lightweight title against Martin Kaikili, Martin J. Ward defends his WBC International Super-Featherweight belt against Ruddy Encarnacion, and there's a host of talent on the bill with Jake Ball, Isaac Chamberlain, Jeff Saunders, Maxi Hughes Darren Tetley and Daryl Baptiste, and a debut for Reece Mould.
Tickets are on general sale priced at £30, £40, £60 and £100 from the First Direct Arena at www.firstdirectarena.com and on 0844 248 1585. VIP tickets priced at £150 are available exclusively from Matchroom Boxing at www.matchroomboxing.com.
Tickets for April 16 are also available from http://www.stubhub.co.uk/matchroom-boxing-tickets/ – StubHub is the official ticket partner and marketplace of Matchroom Boxing.