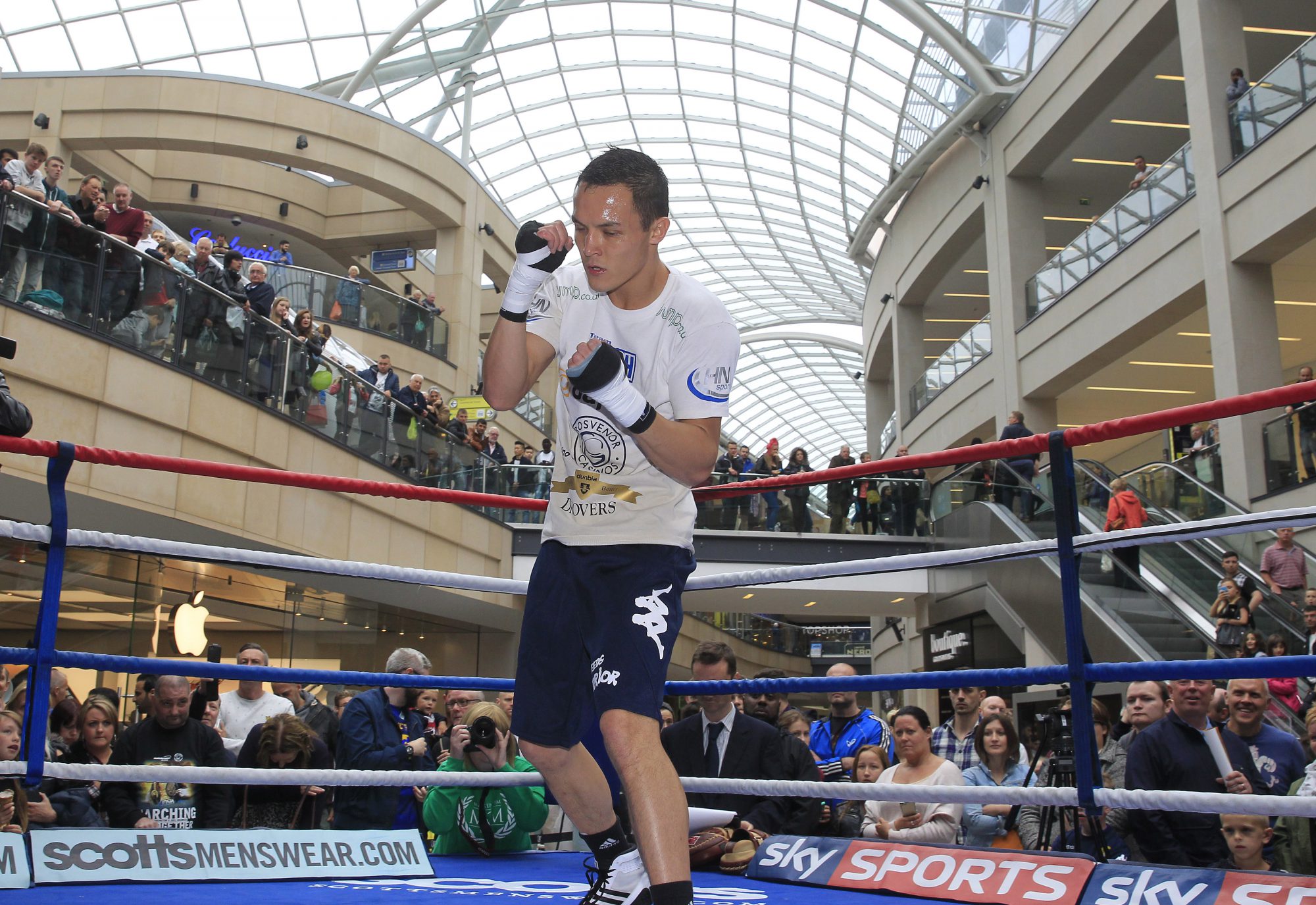 News
Warrington's Date With Destiny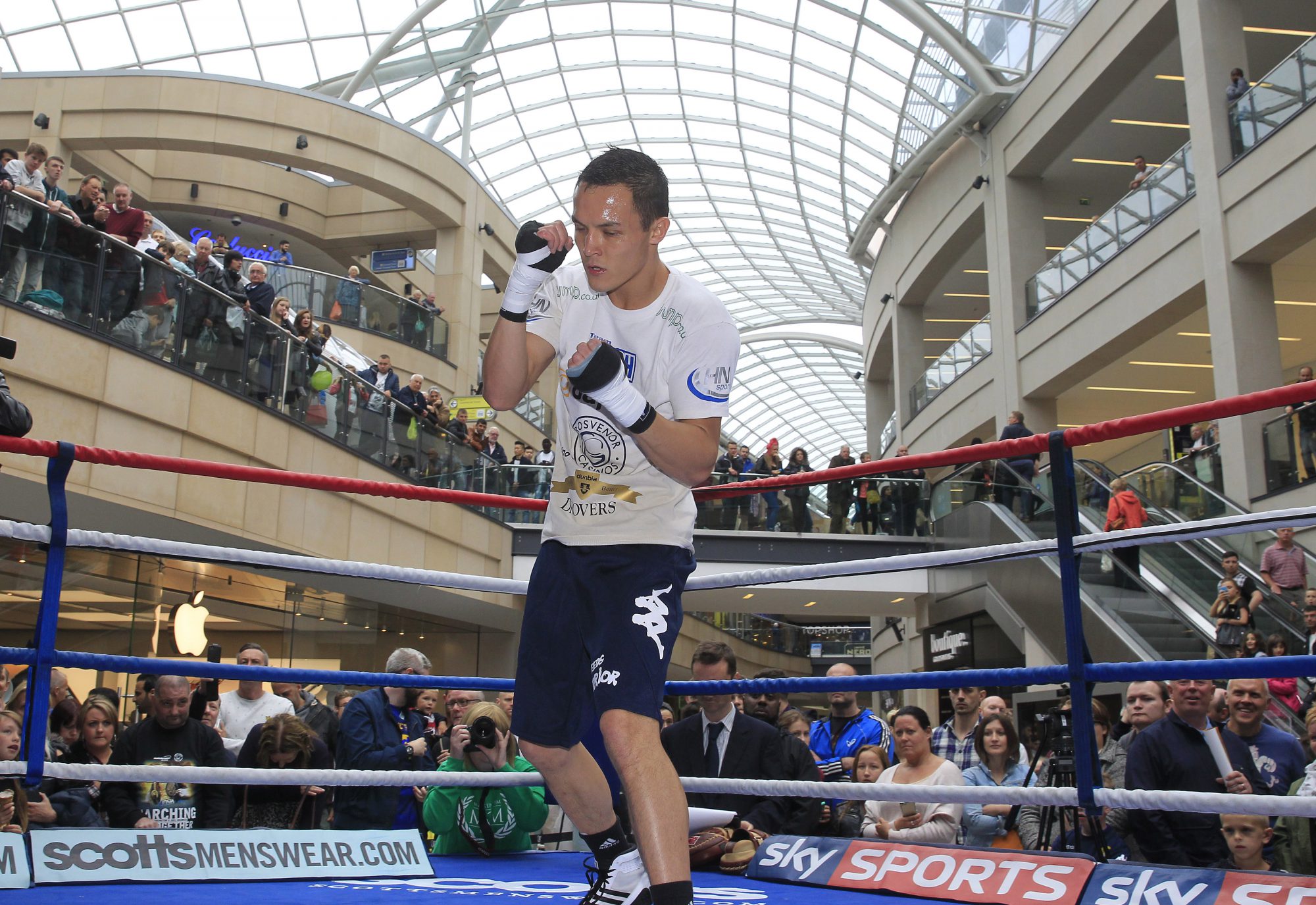 Ever since he laced up his first pair of gloves, Josh Warrington has dreamed of winning a world title at his beloved Elland Road – but destiny doesn't just fall into a fighter's lap; they have to make it happen. Crunch time is fast approaching for the improving 24-year-old.
Laying his WBC International and Commonwealth featherweight title belts on the line this Saturday against highly rated Australian Joel Brunker, the likeable Yorkshireman faces the sternest test of his unbeaten 21-fight professional record.
Should he taste victory inside a manic First Direct Arena (especially a handsome one) a mouthwatering all-British showdown with IBF champion Lee Selby at the home of Leeds United next summer, will start to look like a highly credible and lucrative match-up. A life-changer.
The anguish of defeat – to a man Selby stopped inside nine one-sided rounds last year – would though severely dent Warrington's hopes of sharing a ring with his Matchroom Boxing stable mate. All talk of a stadium super-bout, at least in the short-term, will be scuppered.
His adoring fan base is in for an emotional, career-defining night.
The challenger hasn't travelled all the way from Sydney to be just another Warrington victim, that's for sure.
Boasting a formidable record (28-1-0 – including 16KOs) Brunker is a powerful and skillful boxer that has every right to feel miffed that the bookmakers' rate him a long-odds outsider.
At the time, his comprehensive loss to Selby at the O2 Arena last October was a shock to many. Having been out of the ring for 14-months the Aussie has since cited ring-rust for his disappointing performance, as well as a clash of styles, and is eager to make amends.
"I've come back and got another opportunity to fix up what I didn't do right last time. His [Selby's'] style worked perfectly against my style because I'm an aggressive fighter and he's a back-foot fighter," said 29-year-old Brunker.
"I just didn't throw any punches. I went to chase him down and he was quick, moving and catching me with everything. I didn't let my hands go. I am planning to be a lot busier this time around, get back to what I do. It will be seven months after my last fight and I expect to be sharper."
On paper this has the makings of a thrilling 50/50 scrap.
The hometown hero is an exceptionally busy front-foot fighter that loves to throw back-to-back combinations, while the forceful Brunker is made of similar stuff. Defensively, they can each take a punch too.
If they go toe-to-toe, it's a genuine Fight of the Year contender.
Ahead of the show – on a card that also features Martin Murray and Tony Bellew – the truth is no one can be 100 per cent sure that Warrington, or Brunker for that matter, belong in elite company. What they boast in promise, they still lack in experience at the highest level.
This contest is a wonderful door opener for both men. A possible world title shot, preceded in all probability by one final eliminator, is the reward for victory. The loser will be sent reluctantly back to domestic class.
Which direction will Josh Warrington take?
His army of devoted fans will be 'Marching On Together' with their man, win or lose, but there's only one destination the boxer himself has in his eye line; Elland Road, and that precious date with destiny.
www.grosvenorcasinos.com