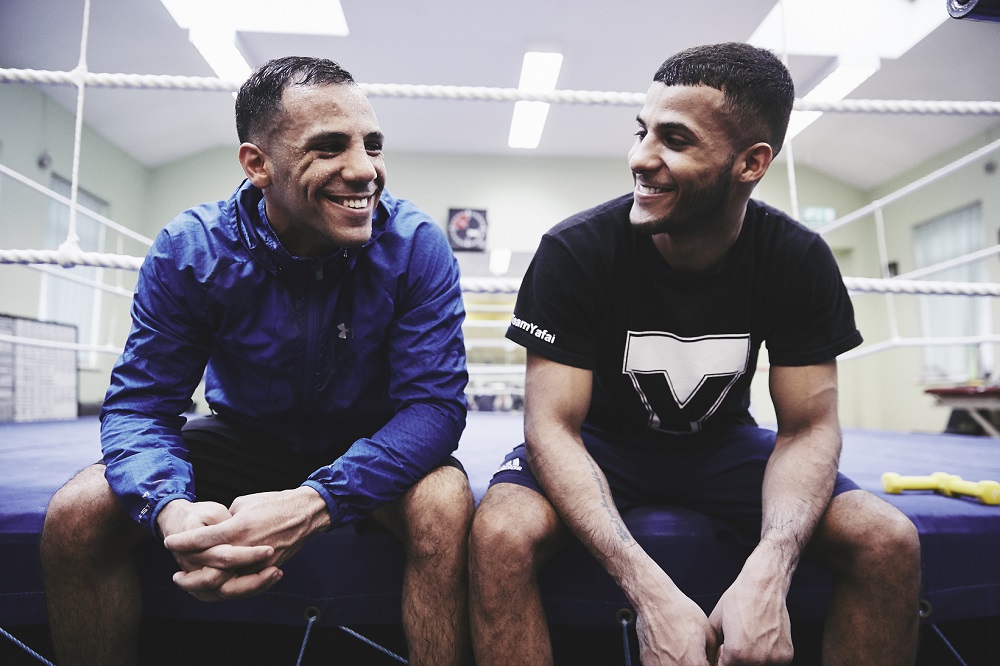 News
Yafai Brothers Hoping For Weekend Hat-trick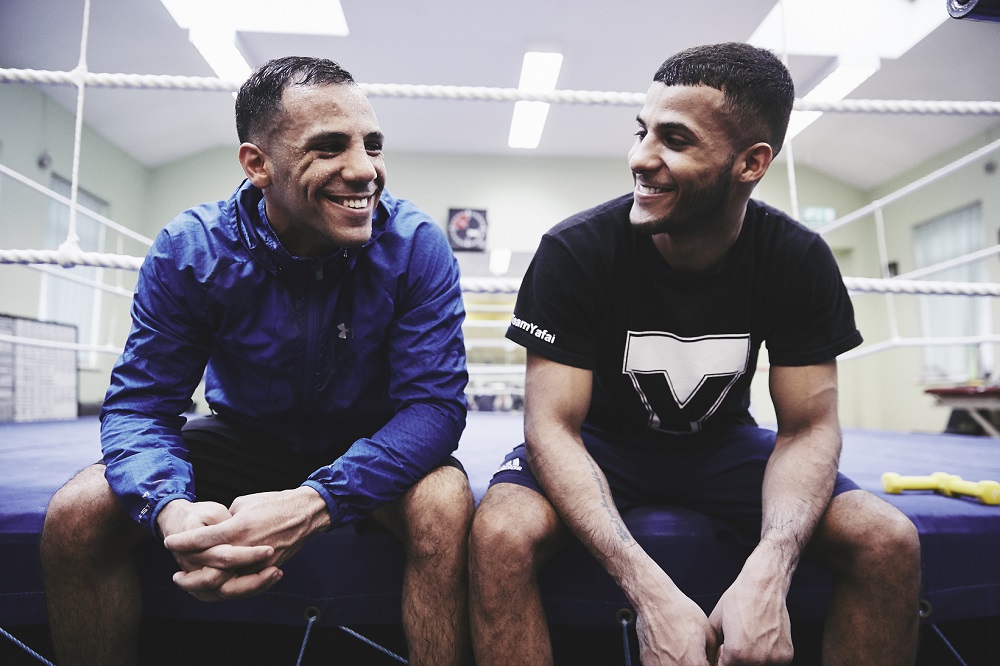 Kal and Gamal Yafai are aiming to complete a family hat-trick on Saturday night when they box in crunch clashes at the Barclaycard Arena in Birmingham, live on Sky Sports.
Kal became Birmingham's first World champion in December and defends his WBA Super-Flyweight title against Sugura Muranaka while Gamal challenges WBC International Super-Bantamweight champion Sean Davis in a tasty local derby – and the duo can seal a great week for the family with the youngest of the three brothers, Galal, gunning for a fourth win in 2017 for the British Lionhearts on Thursday night in Paris.
"Kal looks great," said Gamal. "He's an animal. Especially at that weight. I honestly can't see anyone beating him, that's the truth. He's going to do the job. He's trained hard and I can't see anything else apart from a convincing win.
"It helps piggybacking onto Kal's success, especially at this stage of my career. The surname is becoming more and more recognised. But hopefully one day I'm going to earn the plaudits in my own right. I've worked hard for it and will continue to do so.
"I've never seen Gamal look so focused," said Kal. "He's in tremendous shape. He's had real quality sparring. I'm really looking forward to his fight. I'm a bit gutted I can't just sit there, relaxed watching him in action.
"Galal is developing at a rapid rate. He's one of the most talented boxers on the current Team GB set up, he loves boxing in the WSB. He's undefeated this season so hopefully it's a good weekend for us all and we can get the treble!"
The Yafai brothers fight on a huge night of action in Birmingham, where Sam Eggington challenges Cerefino Rodriguez for the European Welterweight title.
Ryan Kelly and Adam Harper meet for the Midlands Area Middleweight Title, Frankie Gavin is back in action in his first fight with trainer Jon Pegg, and there's action for Lennox Clarke, unbeaten Olympian Josh Kelly, Kieron Conway, Aaron Lovell, Jordan Clayton, Charlie Williams and Cori Gibbs.
Limited tickets are on general sale from the Barclaycard Arena with tickets priced at £40, £60 and £100 available from www.barclaycardarena.co.uk.
Face value tickets for May 13 are also be available from http://www.stubhub.co.uk/matchroom-boxing-tickets/ . StubHub is the official ticket partner and marketplace of Matchroom Boxing and Anthony Joshua.
ENDS